Celebrity
Not Just Kimchi: 'BLACKPINK, IVE, NewJeans' - K-Pop Charms Captivate International Stars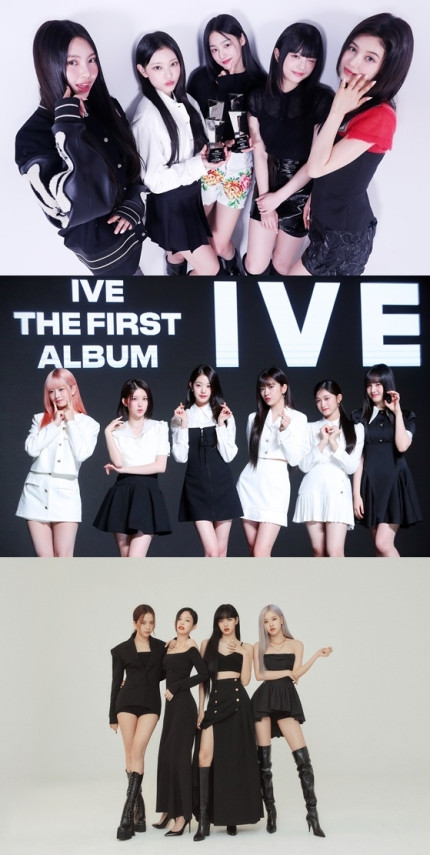 International stars and directors are falling for Korean girl groups. Recently, foreign filmmakers visiting Korea have been expressing their love for these groups, drawing attention.
The cast and director of 'Guardians of the Galaxy: Volume 3,' who recently visited Korea, actively expressed their interest in Korean culture.
Chris Pratt, who plays Star Lord in 'Guardians of the Galaxy: Volume 3,' said, "Korea is truly special. It leads not only in movies but also in music worldwide. K-pop is absolutely the best." He added, "BLACKPINK headlined Coachella recently, and it was really cool. I also really like NewJins. Korea seems to be really good at pop music."
Karen Gillan, who plays Nebula, also revealed her affection, saying, "I also listened to BTS and BLACKPINK songs while getting ready this morning. I really want to meet them since I'm in Korea."
Director Makoto Shinkai, who visited Korea ahead of 'Suzume's Moon Restriction' reaching 5 million viewers, said in an interview with reporters, "The song I've been listening to the most recently is from the Korean girl group IVE. Especially these days, I listen to their latest song 'I AM' every day. I think the members of IVE are very pretty, beautiful, and powerful."
In the past, stars visiting Korea expressed interest in traditional Korean food, such as kimchi and bibimbap, and communicated with Korean fans by expressing their love for renowned filmmakers like Bong Joon-ho and Park Chan-wook.
However, recently, as K-culture spreads globally, there is a growing interest in K-pop beyond K-food and films. Through the comments of international stars visiting Korea, we can feel the changing Korean culture and the K-wave.
Now, not only BTS, who have become global artists, but also girl groups currently dominating the music charts, receive love for their new songs, making us once again realize the power of K-pop.