Movies
'Sleep': Chilling International Trailer Featuring Jung Yu-mi & Lee Sun-kyun Unveils a Eerie Atmosphere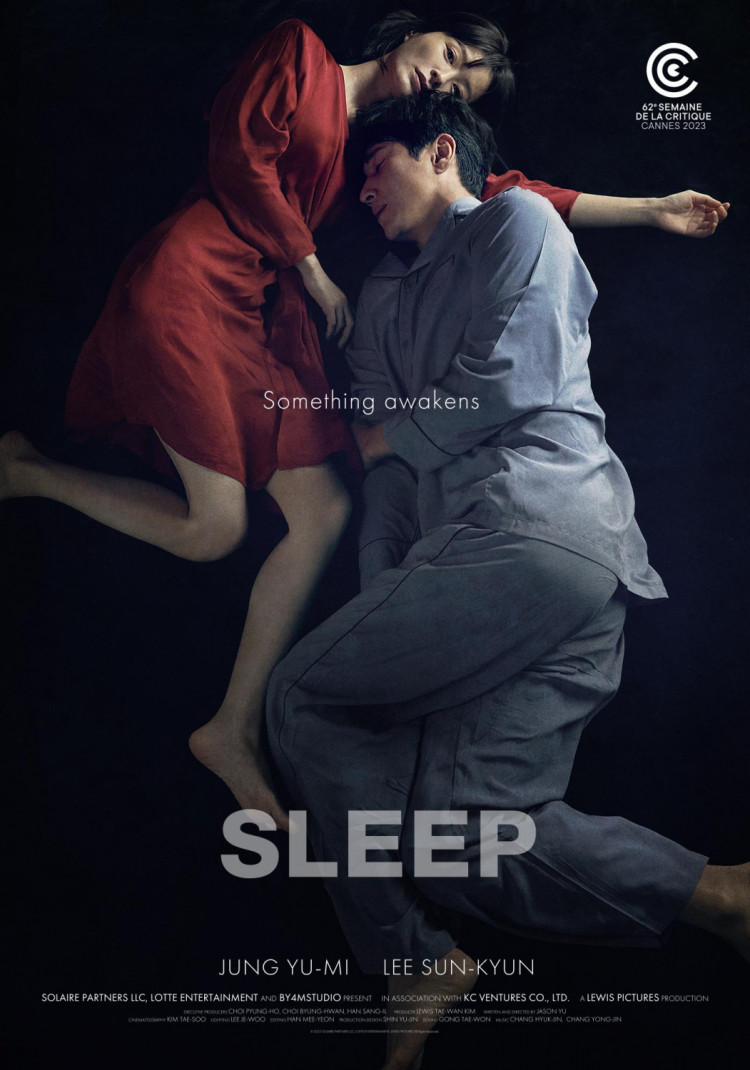 The movie "Sleep" (directed by Yoo Jae-seon) has begun its countdown to release. The official international poster and trailer were revealed on the 28th.
"Sleep" is a mysterious horror film centered around bizarre behaviors during sleep. The newlywed couple, Su-jin (played by Jung Yu-mi) and Hyun-su (played by Lee Sun-kyun), unravel the horrifying secret behind these events.
The poster exhibits a mysterious vibe. Jung Yu-mi and Lee Sun-kyun are lying down facing each other in the darkness, each staring straight ahead.
The trailer foreshadows a creepy story. Hyun-su in the trailer exclaims, "Someone came in," and soon after, he appears to transform into someone else, displaying strange behaviors.
Su-jin heightens the tension as she struggles to save her husband and protect their home. However, she becomes increasingly anxious due to Hyun-su's escalating bizarre actions.
"Sleep" was officially invited to the Critics' Week at this year's Cannes Film Festival and was selected as one of the seven films in the competition. It will have its world premiere in May.
The film stands alongside other notable works such as "Power Alley," "Il Pleut Dans La Maison," and "Lost Country."
This invitation is special for the lead actors. Firstly, Jung Yu-mi has been invited to Cannes for the fourth time, following "Like You Know It All" (2009), "In Another Country" (2012), and "Train to Busan" (2016).
Lee Sun-kyun also enjoys the honor of being invited to the Cannes Film Festival for the first time in four years, after "A Hard Day" (2014) and "Parasite" (2019).
Meanwhile, "Sleep" is scheduled to be released in South Korea this fall.