Music
Baekhyun Releases Second Teaser For BoA's 20th Anniversary Concert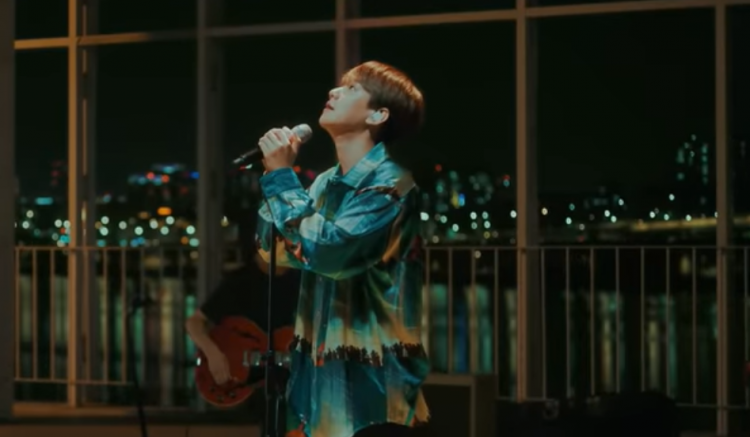 SM Entertainment announces that they will hold a concert honoring singer BoA for her contribution to the K-pop scene called "Our Beloved BoA."
The concert will consist of different artists and musicians from different K-pop groups in the industry. One of many K-pop idols is EXO's Baekhyun and will be singing the hit song "Garden in the Air." The record label released an image of Baekhyun standing in front of the microphone stand and looking to the camera, posing a blue backdrop.
"Our Beloved BoA" will air on July 31, 6 p. m. KST with Baekhyun as the first performer. Other artists include Red Velvet performing "Milky Way," "Atlantis Princess" by BOL4, "Only One" by Gallant, and "Tree" will be sung by SM Classics.
BoA's Career
BoA first debuted in 2000, signing a contract for SM Entertainment and releasing her first single "ID: Peace B." BoA has the number one hits throughout the singer's music career, such as "Atlantis Princess," "My Name," "Girls on Top," "Only One," and many more.
BoA is a singer, songwriter, record producer, and actress who is active in South Korea and Japan. The singer is one of the most influential entertainers in the business and is dubbed the "Queen of K-pop."
Throughout BoA's career, she has released nineteen studio albums, including nine in Korean, nine in Japanese, and one in English.
BoA played a significant role in expanding the K-pop industry throughout East Asia, especially her success in Japan. The release of the Japanese album was entitled "Listen To My Heart" way back in 2002. She is the only K-pop artist to have three albums sold more than one million copies in Japan and made it to the Oricon charts in her debut.
She is also a judge on the reality competition show K-pop Star from 2011 to 2013. Other than that, BoA appeared on several television shows such as Produce 101, and The Voice of Korea.