Celebrity
BLACKPINK's Lisa and Rosé Stun with 'Surprise Abs,' Overshadowing Million-Won Designer Bags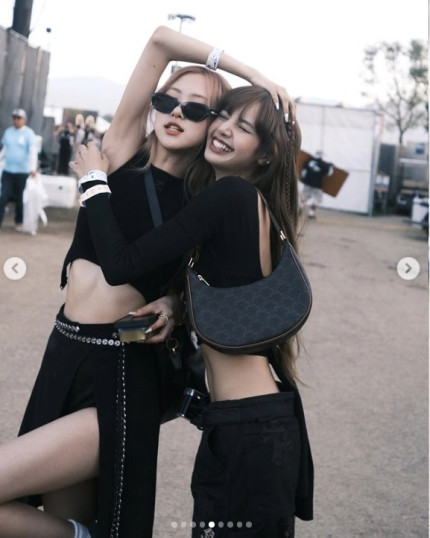 BLACKPINK's Rosé and Lisa have flaunted their overwhelming beauty.
On the 26th, Rosé shared several photos taken at the Coachella Valley Music & Arts Festival (hereinafter referred to as Coachella).
In the released photos, Rosé and Lisa are posing affectionately with each other. Both of them are wearing crop tops and luxury brand bags from Y and C, brands for which they serve as ambassadors. Their slender ant waists and surprising toned abs are attracting more attention than the million-won-priced designer bags they're wearing.
BLACKPINK recently made headlines by decorating the stage as the first-ever Korean singers to perform as headliners at Coachella.