Celebrity
BLACKPINK Overwhelmed with Emotion After Coachella Performance, Members Share Touching Moments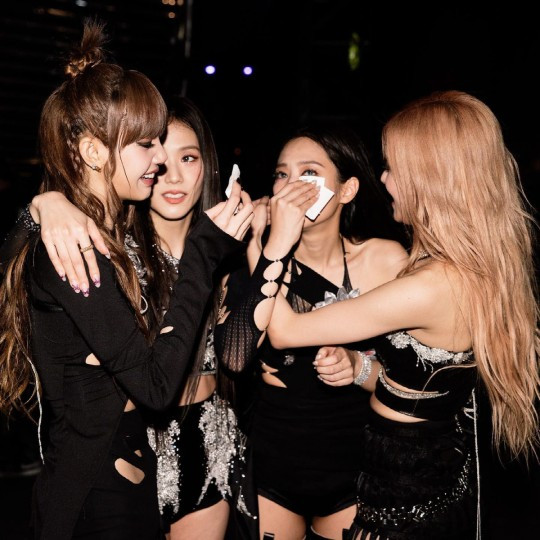 BLACKPINK's Jennie shared behind-the-scenes photos following their Coachella performance.
On April 19 (Korean Standard Time), Jennie posted, "Pinkchella week 1 words cant express how special this experience was. still over the moon and grateful for this moment. Thank you ,guyzzzzz " along with photos of the group as they left the stage.
In the images, the BLACKPINK members are seen raising a toast after their performance. Jennie, Lisa, Jisoo, and Rosé are also captured hugging each other and shedding tears of joy. BLACKPINK made history on April 16 as headliners at America's largest music festival, Coachella Valley Music and Arts Festival. The group opened their performance with the pre-release track 'Pink Venom' from their second album, followed by hit songs 'Kill This Love,' 'How You Like That,' and 'Pretty Savage,' electrifying the stage.
#BLACKPINK COACHELLA WEEK 1 HIGHLIGHT CLIP #블랙핑크 #COACHELLA #WEEK1 #YG pic.twitter.com/fLEKcmRIqq — BLACKPINKOFFICIAL (@BLACKPINK) April 19, 2023