Music
BLACKPINK's Coachella Headliner Performance Draws Mixed Reactions from Critics
Following their highly anticipated headliner performance at the 2023 Coachella Valley Music and Arts Festival, K-pop group BLACKPINK faced controversy over their skills, sparked by a review from music critic Kim Do Heon.
Kim Do Heon, a former editor and pop music critic, shared his thoughts on the group's Coachella performance on Facebook. In his extensive review, Kim questioned the impact of BLACKPINK's performance on Korean pop culture, contrasting it with that of Latin American musician Bad Bunny. He suggested that the group's stage appearance seemed more like a routine obligation amid their busy schedule rather than a groundbreaking moment.
Kim further argued that BLACKPINK's skills during their performance did not merit headliner status. He criticized their vocals and claimed that the backup dancers demonstrated more passion than the four-member group. He also opined that their performance was more suited for Korean concerts rather than the United States' largest music festival.
His review has ignited a heated debate within the community, as most articles about BLACKPINK's Coachella appearance focused on the group's historic achievement as the first K-pop girl group to headline the event, with little mention of the performance's actual quality.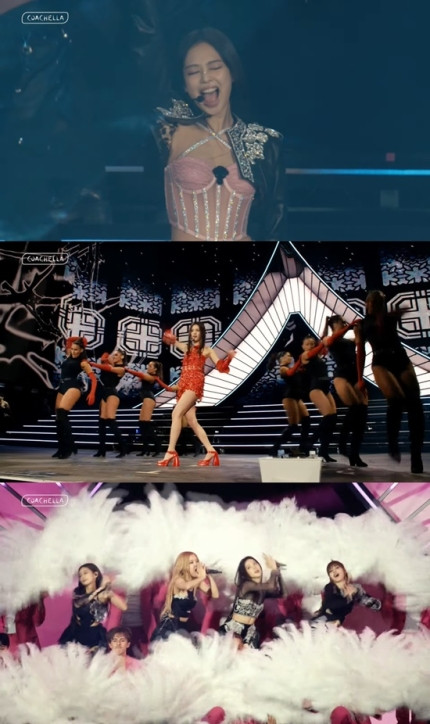 BLACKPINK concluded their Coachella headliner performance in California on April 15 (local time). The group performed their second pre-release track, "Pink Venom," alongside hit songs like "Kill This Love," "How You Like That," and "Pretty Savage."
How you like that @BLACKPINK live stream?

Catch all the Weekend 1 live stream performances at https://t.co/gW7w2jV5nG pic.twitter.com/e9JANVwInz — Coachella (@coachella) April 16, 2023

In his full critique of BLACKPINK's Coachella stage, Kim Do Heon wrote:
"If you took the meaning of Coachella headliner seriously, this kind of superficial and light approach wouldn't be the outcome... How many narratives can be drawn from the fact that it was the first K-pop and also the first Asian female group to obtain the U.S. (music) festival headliner status?
Bad Bunny... has a 25-song setlist contains lectures on the history of Latin music... The world realized the depth of Latin music, the qualifications of alternative music, and the existence of superstars. What did BLACKPINK leave behind?
...Compared to the numerous singers who threw themselves on the Coachella stage, BLACKPINK was never at the level of taking on the festival headliner. It got better in the second half, but the initial members' singing with accents in AR was terrible. They didn't even look as passionate about dancing as the backup dancers.
...K-pop missed an opportunity to be treated seriously in the global market."