TV
Girl Crush Power on Netflix: Is Jeon Do-yeon the next Phenomenal Actress after Song Hye-kyo?
Upcoming Netflix releases will feature new works from Korea's leading actresses Jeon Do-yeon, Kim Hee-ae, and Moon So-ri, set to captivate audiences worldwide.
Following the success of the original series "The Glory," starring actress Song Hye-kyo, which gained attention both domestically and internationally, Jeon Do-yeon will showcase her charisma in the original movie "Kill Boksoon" (directed by Byun Sung-hyun), set to be released on the 31st.
"Kill Boksoon" is an action film that tells the story of the legendary killer Kilboksoon, who gets entangled in an unavoidable confrontation just before re-signing with her company. Jeon Do-yeon plays the role of Boksoon, the ace killer of the top assassination company MK ENT., demonstrating her fierce girl crush power.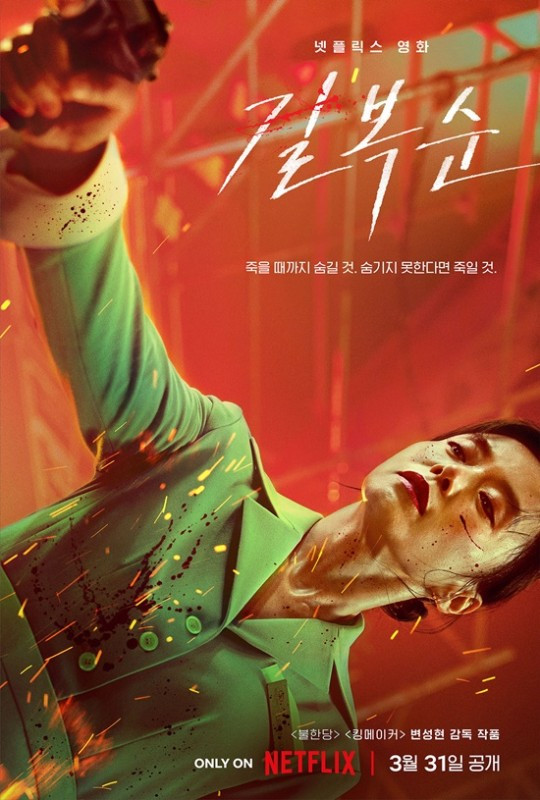 Jeon Do-yeon's portrayal of the never-failed special A-class killer will captivate viewers with her dynamic action and various faces, as she moves between being a killer and a mother to her daughter Kil Jae-young (played by Kim Sia).
Jeon Do-yeon continues to receive support for her active work, including her recent successful portrayal of romance in the tvN drama "One Shot Scandal," which ended on the 5th.
On April 14th, the original series 'Queenmaker' will be released.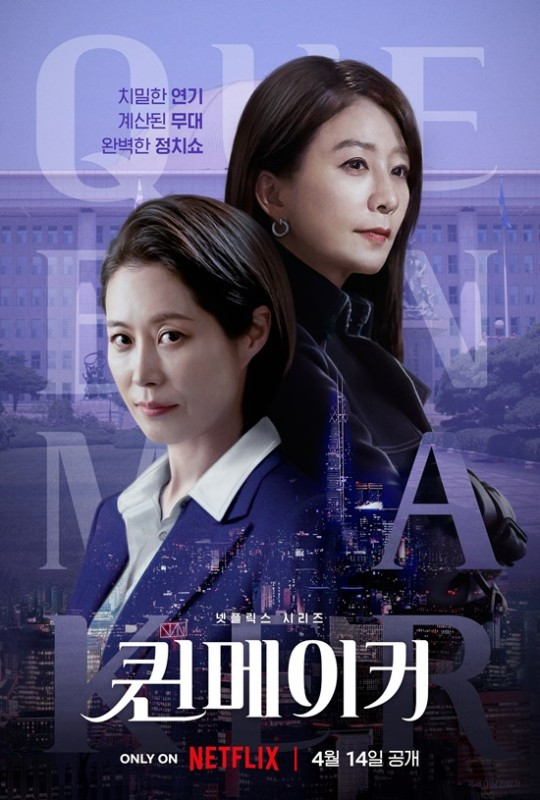 "Queenmaker," starring Kim Hee-ae and Moon So-ri, tells the story of image-making genius Hwang Do-hee (Kim Hee-ae), who manipulates a large corporation's strategic planning department, and human rights lawyer Oh Kyung-sook (Moon So-ri), known as the rhinoceros of justice, as they dive into the world of election campaigns to make Oh Kyung-sook the mayor of Seoul.
Kim Hee-ae plays the role of Hwang Do-hee, showcasing her unwavering charisma, while Moon So-ri realistically portrays a human rights lawyer who faces fierce competition in the election field.
The series follows the episodes of Hwang Do-hee and Oh Kyung-sook, who come from different worlds, as they enter the political show business of the Seoul mayoral election. Their explosive acting and unique charm, different from the conventional male-dominated political dramas, have raised expectations.
With "Kill Boksoon" and "Queenmaker," attention is growing as to whether Netflix's original works featuring Korea's leading actresses and their girl crush power can once again draw a significant response following "The Glory."