Celebrity
Newly leaked evidence confirms Jisoo was an iljin who bullied, beat down, slapped, extorted and abused kids with cigarettes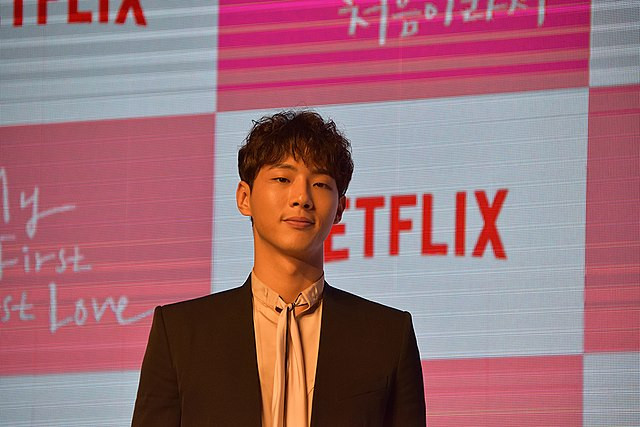 Actor Jisoo has been ruled as an iljin who bullied and abused students.
In March 2021, a netizen posted on an online community and exposed Jisoo for being a school bully. A claimed that Jisoo committed all kinds of misdeeds when he was in the 2nd grade of middle school in 2007. The exposer (A) stressed that Jisoo was an iljin and together with his group, committed a lot of bad things including beating, insulting, and abusing kids with cigarettes, shuttles, harassments, taunts, and extortion with his bully group.
The controversy became a hot topic after lots of comments were posted on the exposer's article and more victims claiming abuse by Jisoo exposed further revelations. In the end Jisoo stated on his SNS, "There is no excuse for my past misdeeds. My actions were unforgivable."
However, four months later, he suddenly changed his attitude. His legal rep (lawyer) stated in July 2021, "Most of the articles that raised suspicions that our client (Jisoo) was a school bully in the past are false. We have sued the writers of the exposing posts for defamation."
In response, the first exposer appeared on MBC's 'True story Expedition' that aired in December 2021 and stated, "This is just the tip of the iceberg. That's how much I narrowed and narrowed it down and posted it excluding my personal feelings. Everyone knows it. Of course I remember it well."
Regarding Jisoo's complaint, victim A stated, "I was shocked that he filed a lawsuit." Another alumni also revealed, "It's difficult for victims to appear on a show like this. But I gained courage to do this because if it's not publicized, I think generations below us will fall into sickness."
According to a ruling obtained by OSEN on the 17th, the court stated, "The plaintiff (Jisoo) submitted a complaint claiming he did not commit school violence and alleged defamation, however the factual evidence submitted by the suspects (exposers) were quite specific. The allegations that the plaintiff was a school bully are believed to be credible."
"The plaintiff is claiming that his irreparable honor was violated and he had to drop out of his drama and was buried in the entertainment industry due to false facts posted by the suspect A who's not a public figure. However, it's difficult to see how A wrote falsehoods through facts revealed."
In particular, the court emphasized, "Looking at the facts submitted by the suspect A and alumni, the plaintiffs bullying has been confirmed to be true and thus caused defamation on his own seeing as he posted a self-written apology on his SNS and various broadcasts."
As to why the exposers were not charged with defamation, the judge stated, "Seeing as the plaintiff (Jisoo) acknowledged the claims and publicly posted an apology on his own, the comments posted do not meet the definition of defamation since they were not written for the purpose of slander."
Kim Garam, a lawyer at Ji-hyuk law firm that defended the victims also told OSEN, "The court did not charge victim A with defamation because the comments written by my client cannot be considered to be false. But Jisoo is dissatisfied with the ruling and filed an application for appeal. Even the police have decided not to send the person that wrote the first exposing post. A supplementary investigation is currently underway by the prosecution."
"The victims who were assaulted by Jisoo have all made their statements. This is the result of the other victims outside of my client also writing fact papers (evidence) and cooperating with police investigations. We have filed a civil compensation suit but the prosecution's investigation remains so Jisoo is still continuing to hold his position that the claims are "groundless."
Meanwhile, after allegations of school violence were revealed, Jisoo dropped out of KBS 2TV's 'River Where the Moon Rises' where he was appearing at the time. He also terminated his exclusive contract with his agency Key East and enlisted in the military in October 2021 as a social service worker.
SR: Daily Naver Blog