Celebrity
BTS V Returns Early From Mexico Just To See Off Jin To Military Enlistment, Posts Sad Puppy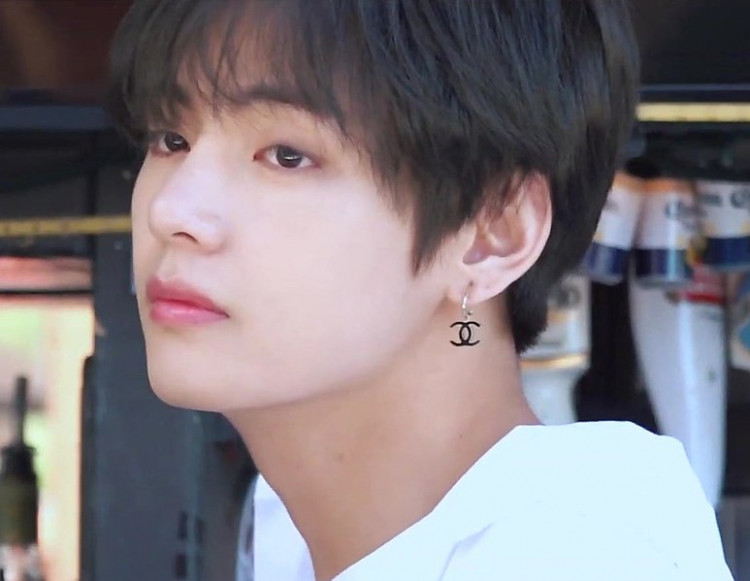 Kim Taehyung aka V of BTS definitely did not want to miss the moment when the first of his fellow band members, Jin, was going to bid adieu to everyone and leave for his compulsory military training.
TaeTae reportedly cut short his time in Mexico, where he was shooting for a rumored upcoming project, just so that he could give Jin the perfect farewell before the latter's military enlistment.
The hush-hush project for which V was filming is said to be a cooking-based show with his close friends Choi Woo Shik and Park Seo Joon.
Taehyung was spotted at the airport when he landed back in South Korea, looking like a "cuddly bear", in the words of the fans who took to social media platforms to discuss V's latest airport fashion.
Of course, more than his cute appearance, it was V's gesture that left the ARMY emotional ad fans opined on online communities that the much-loved singer is such a sweet and caring person, and that he traveled halfway across the world to see off Jin.
TaeTae also posted a photo of a sad pug dog on his Instagram stories. Fans believe that the post basically represents how V feels about Jin leaving.
Meanwhile, Jin had the ARMY in tears after he posted photos of his buzzcut, in preparation for one of his most important roles ahead, that of serving his homeland. He captioned the photo saying that it was cuter than he thought.
Jin's military service starts on December 13. He will undergo 18 months of mandatory military training. According to rough calculations, it indicates that Jin will complete his compulsory enlistment and get discharged on June 13, 2024.
Right before his enlistment, the "Super Tuna" singer released a single song called "The Astronaut" in collaboration with Coldplay. The track, which also marked Jin's solo debut, was a gift for fans.
Fellow BTS members J-Hope and RM have also released their solo debut albums called "Jack in the Box" and "Indigo" respectively.
the management agency of BTS, Big Hit Music had confirmed that all the members of BTS would make their solo debut before enlisting in the military. Moreover, the band hopes to reunite and make a comeback in 2025, indicating that by then everyone would complete their respective military services.