TV
(G)-IDLE's Yuqi Shares What Drama Series She Watched To Learn Korean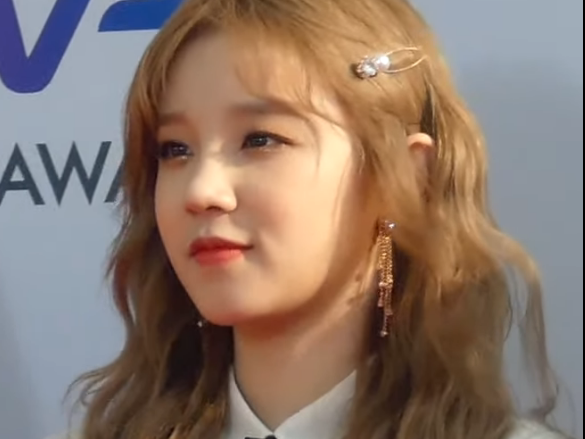 (G) I-DLE's Yuqi shares her secret in effectively learning the Korean language!
On the July 27 broadcast of KBS 2TV's "Idol on the Quiz," a program that invites K-pop idols from diverse nationalities to participate in an unusual quiz, Cube Entertainment artists from BTOB, PENTAGON, CLC, and (G)I-DLE appeared as guests.
During the broadcast, Chinese artist Yuqi, who has been in Korea for four years, explained and shared her ways of learning Korean. She shared, "because of the drama series 'My Love From The Star,' I was able to learn Korean all by myself." (via Soompi)
Yuqi admitted that she was an avid fan and supporter of the dramas from 2013–2014 and that all drama shows in Korea were booming in China. The idol said that she learned Korean while watching the series 'My Love From The Star,' and that she had always loved studying the Korean language.
Yuqi also stated that she'd always win every argument with PENTAGON's Yuto. K-pop idol Yuto has been residing in South Korea longer than she has. The program's MC Jung Hyung Don commended G-IDLE Yuqi's Korean speaking skills, claiming that her skills always improve whenever she sees her.
Watch the entertaining program 'Idol on the Quiz' on Monday, 8:30 P.M KST.
ABOUT YUQI
In 2015, Song Yuqi auditioned at the Cube Star World Audition Beijing Station and performed CLC's "High Heels" and G.E.M.'s "Bubble." She went through her interview and eventually became a Cube Entertainment trainee.
In June 2017, she and potential (G)I-DLE participants Minnie and Shuhua took an active part in a campaign video for Rising Star Cosmetics. On 8 April 2018, Yuqi became a prospective member of the new girls' band, (G)I-DLE of Cube Entertainment. She made her first appearance with the band on May 2, 2018, as the lead vocalist and dancer for their debut album's lead single "Latata," from the album 'I Am.'