Awards
2022 MTV VMAs Nominates BTS, SEVENTEEN, TWICE, Stray Kids, ITZY, BLACKPINK; Lisa Creates History As First K-Pop Soloist To Get Nominated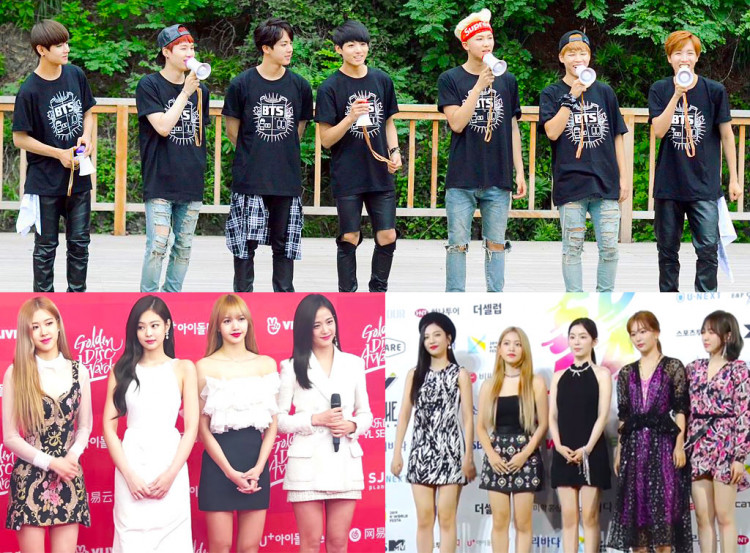 The 2022 MTV Video Music Awards (VMAs) announced its list of nominees on July 26 local time, with several K-pop bands making it to the list.
BTS bagged nominations in four different categories, making the band this year's most-nominated group. In addition to being nominated for Best K-Pop, which the Bangtan Boys have won in a row at every MTV VMAs for the past three years, the group has also been nominated for Best Visual effects, which is a joint nomination with Coldplay for their collaborative track "My Universe".
The other two categories, in which BTS has earned nominations, include Best Metaverse Performance for "Minecraft" and Best Choreography for "Permission to Dance".
The Song of the Summer and Group of the year nominations are yet to be disclosed. There are possibilities, that if everything goes well, the Bangtan Boys might get one more nomination.
Interestingly, the nominations have left Hallyu fans a bit divided, while some are looking forward to watching their favorite artist win, others are not quite convinced about the nominations.
K-pop band SEVENTEEN has snagged nominations for three different awards this year, including Best K-Pop for "Hot", Push Performance of the Year for "Rock With You, and Best New Artist.
BLACKPINK has been nominated for Best Metaverse Performance (PUBG), and band member Lisa earned a separate nomination in the category Best K-Pop for "LALISA".
This year's nominees for Best K-Pop include "The Feels" by TWICE, "MANIAC" by Stray Kids, "HOT" by SEVENTEEN, "LALISA" by Lisa, "LOCO" by ITZY, and "Yet to Come (The Most Beautiful Moment).
The 2022 MTV Video Music Awards will be broadcast live on Sunday, August 28 at 8 PM ET. Meanwhile, fans can vote for their favorite artists for the awards here, which is the official site of MTV. The last date for voting, after which it ends, is August 19, except for the category of Best New Artist.
The annual ceremony, presented by MTV, seeks to honor the best in the medium of music videos. The first edition of the VMAs took place in 1984. The 2022 MTV Video Music Awards will be held in Newark, New Jersey at the Prudential Center.
Other nominees for this year's VMAs include Ed Sheeran, The Weeknd, Taylor Swift, Dua Lipa, Drake, Billie Eilish, Harry Styles, Doja Cat, and Jack Harlow, Lil Nas X, and Kendrick Lamar, among many more.