Celebrity
BLACKPINK x PUBG Mobile Release New Poster For 2022 Collaborative In-Game Concert 'The Virtual'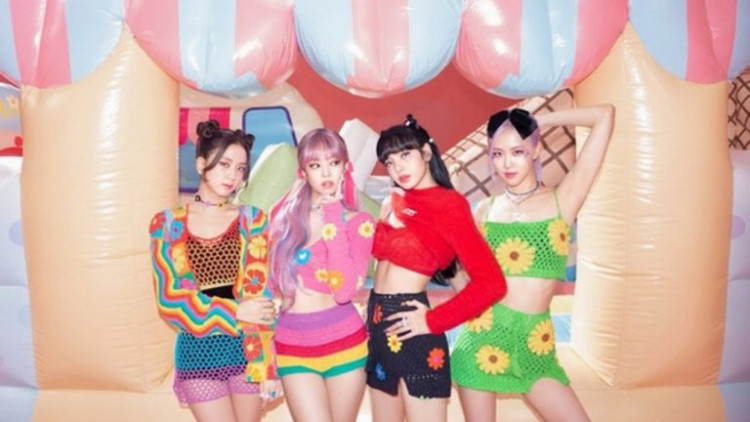 BLACKPINK and PUBG have unveiled a new poster for their upcoming collaborative concert "The Virtual", which will be the first of its kind in-game event.
The new poster shows the silhouette of the four members of BLACKPINK, namely Jisoo, Jennie, Lisa, and Rosé, against a pink and black backdrop.
The in-game concert will have performances by the 3-D avatar versions of the quartet on a virtual stage with stage effects, dynamic three-dimensional sounds, and more. The K-pop band also plans to drop a special song during the concert.
BLACKPINK's management company YG Entertainment has confirmed that a new song will be dropped during the virtual concert. They also said that a lot of BLACKPINK-Esque music has been prepared over a long time with great effort. Furthermore, by the end of this, along with their return, the band will be embarking on the largest ever world tour for a South Korean girl group.
Moreover, the band will be expanding their communication and reaching out to fans worldwide. YG Entertainment mentioned they will also continue large-scale projects for BLACKPINK.
The social media accounts of both the game and BGMI will be used to debut the new song by BLACKPINK. In addition, the clothes worn by the four members during the concert clothes are now available for players to obtain in the BGMI v2.1 update.
Fans can also get their hands on the clothing sets between July 23 and August 31. The quartet will each wear one of the four outfits.
For now, the concert will be available on July 22 and July 23 and then on July 29 and July 30 in North and South America and from July 30-31 in all other regions.
Meanwhile, it is the second collaboration of Blackpink with Pubg mobile. The band has earlier promoted their album in Pubg, where a track was used as the lobby song for the game.
Pubg Mobile has already dropped its new themed season, "Ancient Secret: Arise", with its new Pubg Mobile 2.1 update. Fans who want to get the tickets for the in-game virtual concert by BLACKPINK, should click open the mobile Pubg game and proceed to the events section. After that, they have to click on the option that says get the ticket for your BLACKPINK concert, which will automatically generate a ticket.
The ticket is free for all players who have downloaded the app on iOS or Android before July 15.