Celebrity
K-Actors Park Se Young And Kwak Jung Wook To Marry In February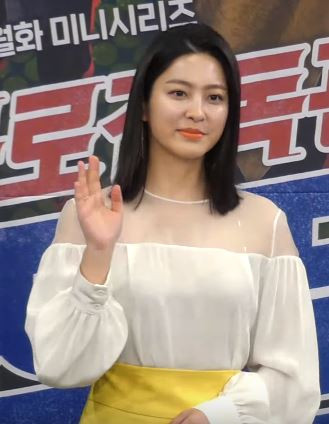 Actors Park Se Young and Kwak Jung Wook are going to get married soon. The news was released by CL& Company, which is Park Se Young's agency.
Both the South Korean actors have previously worked together in "School 2013", a popular K-drama, in fact, they met on its sets. The reel life pair bonded so strongly with each other that they will go on to become real-life partners.
The pair will reportedly have their wedding ceremony in mid-February this year. In the official statement, the agency said that they were delivering good news about the agency's actress Park Se Young. Furthermore, the wedding will take place in Seoul.
The agency also added that after building a friendship after starring together in "School 2013", the duo went on to have a romantic relationship some years ago, nurturing their love.
The statement also said that the two actors have watched out for each other, sometimes as lovers and sometimes as friends. Now, they will be walking a new path as life partners. The agency also asked everyone to please show them warm support.
The ceremony will reportedly be held in private with only family and close friends, as it is going to take place during a difficult period. Therefore, the actress's agency asked fans and reporters for understanding.
CL& Company also mentioned that the actress will continue to give back the love from so many fans with good acting and by showing a more mature side of her as an actress in the future. The agency also asked everyone to show lots of support for the actress's future days.
"School 2013", which debuted on TV with its first season in 2012 is a teen drama that highlights the dilemmas and struggles that the youth of modern-day Korea face including deteriorating teacher-student relations, school violence, student suicides, bullying, and other real-life school issues.
The K-drama also starred Kim Woo-bin, Lee Jong-suk, Choi Daniel, and Jang Nara. Park Se Young played the character of Song Ha Gyeong, and Kwak Jung Wook played the role of Oh Jung Ho. The K-drama is KBS's "School" series' fifth installment.
Park Se Young debuted as an actress with "When Tomorrow Comes," after which she went on to do many other shows. Kwak Jung Wook's acting career spans longer as he made his debut as a child actor in the year 1996 in the drama "Color Green".