Celebrity
South Korea Lawmakers Still Divided Over BTS Getting Special Exemption Favors For Mandatory Military Service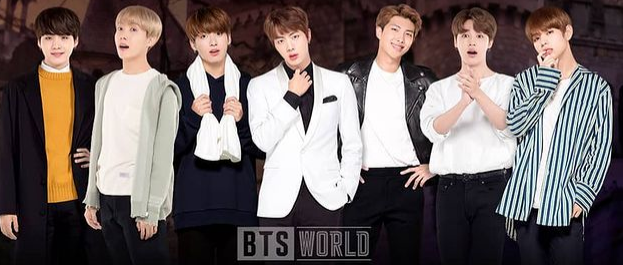 The lawmakers in South Korea are reportedly divided on the issue over whether to grant K-pop band BTS special favors for mandatory military service.
South Korea's ruling Liberal Democratic Party's presidential candidate shared his skepticism recently over whether the Bangtan Boys should be granted special favors regarding mandatory military service.
According to Yonhap News Agency, Lee was questioned at a campaign event about his viewpoint regarding the long-running issue about whether the seven members should be exempted from mandatory military service or given other favors, especially because of their significant role in promoting the country's image overseas.
Lee replied that mandatory military service was a public duty set by the Constitution. Therefore, everyone must be prudent about granting exceptions. He added that BTS's contribution to South Korea could not be denied, however, everyone had to be careful
because it will be hard to draw the line if the lawmakers expand the exceptions' scope like this.
Back in December 2021 also Lee had made similar remarks, elucidating that he would rather prefer deferring the seven components' military service rather than granting them exemptions.
In November 2022, lawmakers in South Korea had discussed a bill that would let prominent pop idols such as the Bangtan Boys substitute their mandatory military service for other public services. However, at that time no definite conclusion was drawn.
As per the spokesperson for Korea's defense ministry, Boo Seung-chan, the military is taking into consideration situational variables over the so-named BTS Law.
If passed, the BTS Law bill would allow the seven members to continue their work as K-pop artists for 34 months under an alternative program, instead of going through the regular 18-22 months of South Korea's compulsory military service for men.
As per law, all able-bodied men of the country in the age group 18-28 must go through mandatory military service for about two years.
Exemptions have been given to South Korea's classical musicians and international award-winning athletes for their part in promoting the nation's reputation overseas.
For now, the BTS members V, Jungkook, Jimin, Jin, J-Hope, SUGA, and RM are still on a break from their professional commitments. Although, they have continued to be active on their individual Instagram handles and Weverse, giving glimpses into what they have been up to to the ARMY.