Music
BLACKPINK Trends As K-Pop Group Enters Last Year Of Contract With YG Entertainment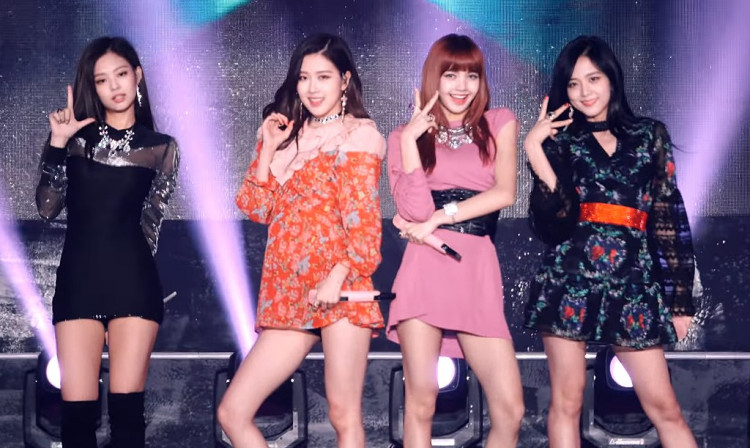 The hashtags #STOPDELAYINGBLACKPINK and #BLACKPINKCOMEBACKNOW trended worldwide within the past day as fans demanded a comeback for mega K-pop girls' band BLACKPINK from their label YG Entertainment.
BLINKs, as the fans of the group are called, have not seen the quartet make a complete comeback for almost a year. The band released "The Album", their first studio album in October 2020.
After that, in January 2021 they held "The Show", their first online virtual concert. After that, the group has hardly been seen doing things together, and there has been more focus on the individual careers and solo debuts of the band members.
Now fans have had enough and are demanding updates from YG Entertainment. They have understandably got impatient and are even more worried because BLACKPINK's contract with YG Entertainment has entered its final year in 2022.
The entertainment company has still not disclosed their plans for a BLACKPINK comeback, or if at all they intend to have a complete K-pop musical release.
The members of BLACKPINK have recently been focussing on their solo activities. Jisoo concentrated on acting and is starring in JTBC's new series "Snowdrop", which incidentally is facing its own share of controversies. Rosé and Lisa have made their solo K-pop debuts. Jennie has opened her YouTube channel.
The four are also seen playing the role of their respective global ambassadorship of individual luxury fashion houses and promoting them.
Moreover, Rosé and Lisa's solo debuts got a lot of praise from fans, immense success, and huge accolades. Due to the solo success of the two, fans are speculating that they might not re-sign.
There is also another report confusing fans, which is YG Entertainment has plans to send BLACKPINK on a world tour. If the group goes on a global tour then it would imply that they will be performing their previously released songs as they have no new songs to sing.
Some fans have even penned a letter to BLACKPINK's agency asking for an immediate update regarding the group's activities, threatening to boycott all the merch associated with the band.
BLINKs are hoping hard that their favorite K-pop group and other artists signed with YG Entertainment will be more active this year as last year was passive for many of the soloists and bands signed with the company.