Celebrity
This K-Pop Star Chosen As One Of The '10 Biggest Style Icons Of 2021'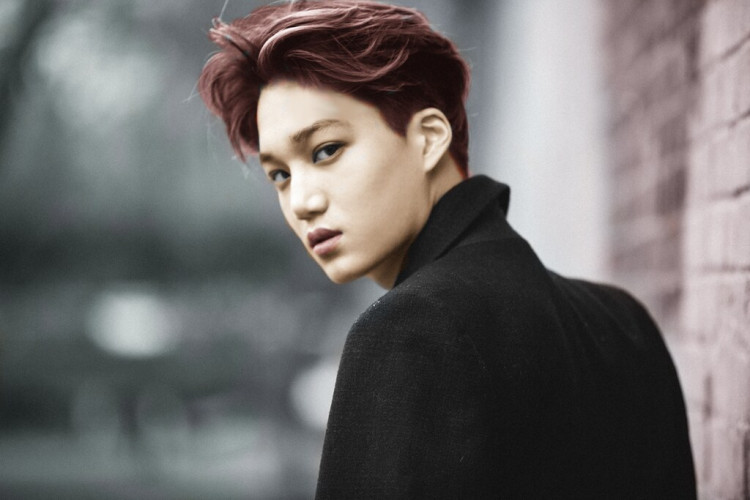 The K-pop industry's most well-known fashionistas arguably might be BLACKPINK's Jennie and G-Dragon. The two are Chanel icons and have attained a lot of attention for their exceptional and impeccable fashion senses.
However, surprisingly, it was not these two K-pop stars who made it to Glamour Magazine's coveted list of "10 Biggest Style Icons Of 2021". In particular, this year's list is making K-pop fans exuberant, because a South-Korean artist has been named alongside worldwide style icons such as Harry Styles and Zendaya.
In fact, this person is the only Korean celebrity to make it to the list, and it is none other than Kai of EXO.
Kai, who is an ambassador of Gucci, is already popular among Korean fans due to his amazing fashion sense and he is considered a fashion icon in Korea.
According to Glamour Magazine, Kai became a solo artist in 2020 and soon landed a Gucci collaboration, which marked the first time that the Italian fashion house worked with a celebrity from Korea on a collection. When the collection dropped in April, it almost immediately sold out and spiked online searches for Gucci by 264%.
Kai's remarkable growth in the world of fashion is unbeatable. Recently, the star was featured in LYST's "Top 10 List of Power Dressers".
A British fashion technology company with over 150 million annual shoppers, LYST comes up with the list after encapsulating the sales volume, number of views, and content of all the shoppers who visit the platform throughout the year.
The K-pop idol was the only Asian celebrity featured on the list, sharing space with huge names such as Jlo, Rihanna, and Lady Gaga, ranking at No. 5.
Meanwhile, Kai released his second solo album "Peaches" on November 30, exactly a year after making his solo album debut with the Extended Playlist "KAI".
According to the singer, for his second album, he wanted to be very focused and have a really clear perspective on the direction that he was taking and view everything from a very objective point. The vocalist also learned how to communicate and discuss and the importance of that with the staff too.
All the introspection led to an album with six songs, with a similar R&B undercurrent. According to Kai, each song is a spiritual sister in many ways to the songs on his preceding album.