Celebrity
Dispatch Reveals Black Swan's Hyemi Was Abusive And A Drunk, Cheated On Her Secret Husband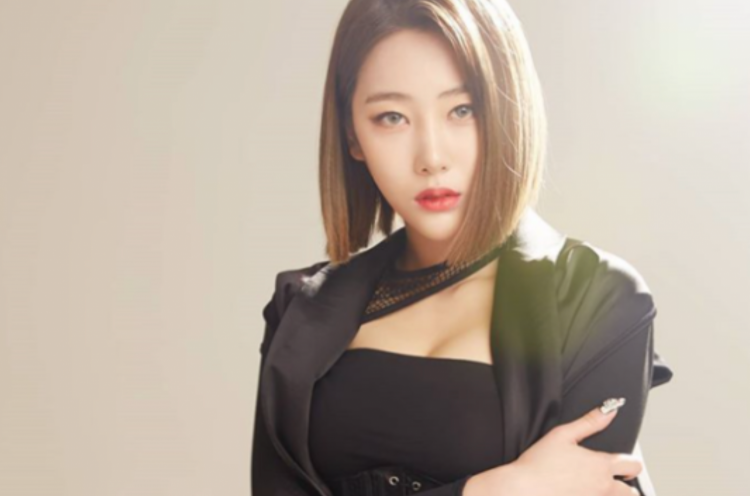 Black Swan's Hyemi (Kim Hyemi, 25) is embroiled in a divorce war.
According to Dispatch, Hyemi's husband A (31) filed a divorce petition with the Uijeongbu District Court on the 31st of last month citing Hyemi's abusive language, insults, binge drinking, overspending, running away from home and affairs.
The two met in April last year when Hyemi was suffering from a debt and relationship with B, an office worker. In the end, B took issue with Hyemi's relationships with men and asked her to vacate the officetel and pay the money back. This was when Hyemi began dating A (husband) and at the end of May 2020 moved out of B's officetel and moved in with A right away and began living together. In June, they registered their marriage and legally became a couple.
However, Hyemi's marriage with A didn't last long. They two ran into several problems right at the beginning of their marriage. Husband A revealed, "I worked a part-time delivery job and fully paid all the living expenses but Hyemi wasn't satisfied. It was difficult to endure Hyemi's abusive language because she often belittled me saying "I had no ability, not responsible, and I'm penniless." She told me several times I was even worse that her ex B."
At the end of last year, the conflict reached an extreme and Hyemi began running away from home. A became suspicious of an affair and later found out Hyemi was living with another man, C. He revealed, "C was a customer at the store Hyemi worked. She would often shop online and deliver daily necessities to C's house. I tracked down his address and visited his place and saw them together."
On the other hand, Hyemi is countering his accusations and alleging that he's responsible for the breakdown of their marriage. Hyemi stated, "A is very obsessive. He monitored who I called or texted on my cell phone and even had me block acquaintances."
A countered stating, "I was just asking for basic trust between a couple. I wasn't being obsessive."
Meanwhile, Hyemi has filed a countersuit against A claiming that he's responsible for their bankruptcy.
Hyemi was a member of the multinational girl group Black Swan but dropped out the group last year after she was accused of fraud.
SR: Daily Naver Blog