Celebrity
SEVENTEEN's 'Your Choice' Conquers iTunes Charts Worldwide, Breaks Own Sales Record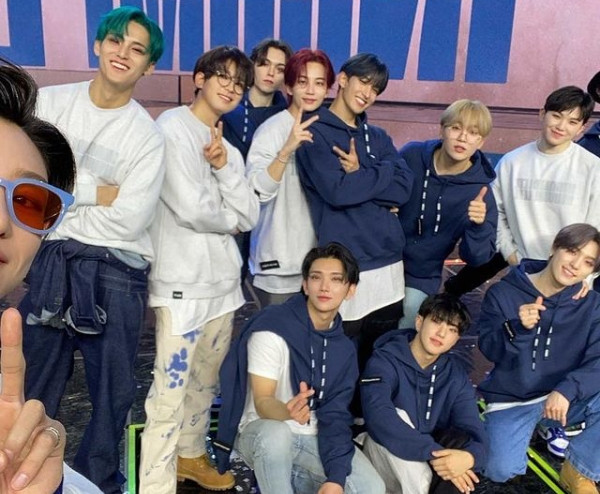 SEVENTEEN dropped its eight mini-album titled Your Choice on Friday, June 18. It features the title track Ready to Love, which was said to have immediately climbed up the music charts around the world.
According to Soompi, SEVENTEEN made its comeback yesterday, and based on Hanteo Chart, 'Your Choice' sold 881,788 copies on the first day of sales. This number is said to be nearly double of the boy group's first-day record sale of 462,003 for its Heng:garæ mini-album that was released last year.
For this record, SEVENTEEN not only smashed its own first-day sale record but has become the group with the second-highest first-day sales in the history of Hanteo Charts, where the first place is being occupied by BTS. As for the album ranking with the highest first-day sales record, Your Choice placed fourth as the first three spots belong to BTS' album, including Map of the Soul: 7, BE, and Map of the Soul: Persona.
On iTunes Top Songs Chart, the band's Ready to Love track was said to have hit no. 1 in 22 countries as of 8 a.m. KST of June 19. The Your Choice album also placed first on iTunes Top Albums chart in 18 regions, including Singapore and Japan. In any case, SEVENTEEN member, Woozi, said that their new album is sweet but will show a more mature version of their group.
"For this year, we will work with the theme of the power of love," South China Morning Post quoted Woozi as saying during a press conference. "We'd like to send the message of this theme to our fandom, the Carat. With this project, the album Your Choice and the title track that tells the story of professing our love in a courageous way to the person that got us to realize love."
Finally, SEVENTEEN is also hoping that their album and new tracks will make it to the US Billboard as well. The band is set to appear as a guest on Jimmy Kimmel Live! on June 23 and will perform Ready To Love.