Drama
Check Out: Top Eight Thrilling Dramas That Are Driven By Revenge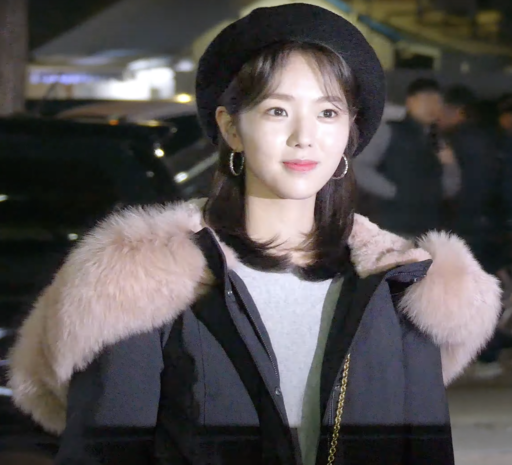 Are you a fan of KDrama and looking for a new one to binge-watch? Here are some lists of great revenge dramas:
Mask
At number one is titled 'Mask' in 2015. This is a drama about the people who hide their true selves and go through life wearing masks.
This South Korean television series starring Soo Ae, Ju Ji-hoon, Yeon Jung-hoon, and Yoo In-young. Mask is about a woman named Byun Ji Sook (Soo Ae) whose family was deeply in debt and threatened by loan sharks.
Min Seok Hoon (Yeon Jung Hoon) is a man who is desperate for more wealth and power and then he orchestrates a series of events. This allows Ji Sook to take the place of a rich woman who looks exactly like her.
By marrying a rich heir, Choi Min Woo (Joo Ji Hoon), and assuming the identity of Seo Eun Ha, Ji Sook is allowed to help her family. But she is not prepared for what Seok Hoon has in store for her.
For a revenge melodrama, the love story here is still as sweet and warm as they get.
Goodbye Mr. Black
The second is 'Goodbye Mr. Black' in 2016. This drama has 20 episodes, starring Lee Jin Wook, Moon Chae Won, Yoo In Young, Kim Kang Woo, and Song Jae Rim.
According to Soompi, this drama is about a Navy SEAL officer Cha Ji Won (Lee Jin Wook) comes back from his supposed death to seek revenge for his father's death. While seeking revenge, he found out that his best friend maybe more involved in the said incident.
Money Flower
Number 3 is 'Money Flower' in the year 2017-2018, starring Jang Hyuk, Park Se Yeong, Jang Seung Jo, Lee Soon Jae, and Lee Mi Sook. This drama portrays how the lives of Pil-Joo, Mo-Hyun who seeks love, and Boo-Cheon, Pil-joo's master and companion are intertwined by fate and design.
Kang Pil Joo (Jang Hyuk) put his meticulous revenge plan into action. These characters all come to the fore as money dictates their lives in a web of desire, greed, and love.
The Last Empress
Next is 'The Last Empress' in 2018-2019, starring Jang Nara, Shin Sung Rok, Choi Jin Hyuk, Lee Elijah, and Shin Eun Kyung. This drama is set in a fictional South Korea which operates under a constitutional monarchy.
It follows a musical actress, Jang Nara, who marries the emperor and becomes involved in the palace power struggle and mysterious murder.
Graceful Family
Number 5 is 'Graceful Family' in 2019, starring I'm Soo Hyang, Lee Jang Woo, and Bae Jong Ok. The drama is about I'm Soo Hyang who seeks revenge for her mother's murder and escapes the clutches of an all-powerful management team.
Doctor Prisoner
Moving on to number 6 is 'Doctor Prisoner' in the year 2019. The drama is about a talented doctor who seeks revenger after being accused and causes him to lose his job.
The Penthouse
At number 7 is 'The Penthouse.' This is about Oh Yoon Hee's quest for revenge after she's framed for murder. Also about the abused fighting back and getting revenge on their abusers.
Taxi Driver
Lastly is 'Taxi Driver' (2021) Kim Do-Ki (Lee Je-Hoon) graduated from the Naval Academy and became a UDT official.
His mother was murdered by a serial killer, and his life changed afterward.
Stay tuned for more updates!