Celebrity
Check Out: 'The Penthouse' Writer Share Favorite Scenes, Addresses Fan Theories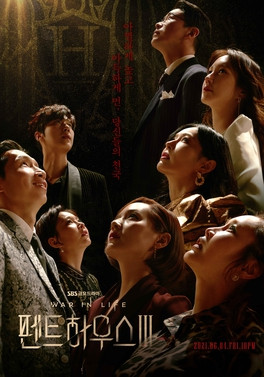 'The Penthouse' writer sat down for an interview and talked about Seasons 1 and 2 and gave a sneak peek into the final season.
The interviewer asked writer Kim Soon Ok to pick out the most memorable scenes from Seasons 1 and 2. She shared that in episode 20, the scene where the people in Hera Club escaped from the van and were wading in the dirty water was one of the most memorable scenes.
In Ma Ri's narration, she addressed the fantastic party of Hera Palace, but on the other hand, they are bickering over who is going to the dirty water first because they all wanted to live. The contrast was so clear for the viewers where they have felt euphoric at that first punishment.
In addition to the thrilling relationship of the characters, the drama also garnered lots of attention for focusing the social issues such as problems regarding real-estate and school violence speculations.
Kim Soon Ok also shared that these are the problems in the society that she is not a stranger to in real life. She thinks that we all have met a 'Min Seol Ah' at least once in our lives. It is not because they are not as well-off as some, but they are hurt, verbally abused, tormented, and substantially inconvenienced.
Finally, the writer extended his gratitude to all the viewers and for the two long months. The actors, production team, staff, and the writer will continue to do their best until the end. It will be a roller coaster of events on how each character ends up.
He does not know if the viewers' predictions will be all right or all wrong, but she hopes that the ending will give a thrill, even just for a moment.
SBS's 'The Penthouse 3' will air every Friday at 10 PM KST.