TV
'Inkigayo' And 'Show! Music Core' Face Temporary Cancellation From July To August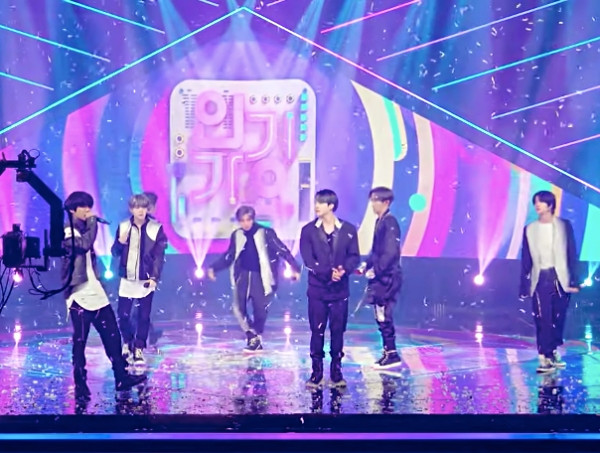 Inkigayo and Show! Music Core are two of the most-watched music shows in South Korea, but it seems that the viewers will be missing them for a few months. It was reported that the program might be temporarily canceled for the summer.
As per Allkpop, SBS' Inkigayo and MBC's Show! Music Core may not air from July to August this year and the reason for this is the upcoming 2020 Tokyo Olympics. Since TV networks will be covering the international multi-sport event, some of the shows will have to be pulled out to give way to its live airing.
It was said that while it is not yet confirmed if the said music programs are going to be canceled for the Olympics, many are convinced that this is really the case. This is because, during the 2018 Winter Olympics that took place in South Korea, both programs were temporarily removed from the show lineup to broadcast the game events.
Thus, they say the same thing will happen again this year to give way to the 2020 Tokyo Olympics. It was mentioned that coverage for this would begin on July 23 and end on Aug. 8.
While Inkigayo and Show! Music Core are likely to be canceled, it was reported that other music programs such as KBS' Music Bank, MBC's Every1's Show Champion, Mnet's M! Countdown and KBS2 will not be affected by the Olympic's schedule. This means that the viewers can expect these shows to air on their usual day and time slot even during the games' coverage.
In any case, Koreaboo reported that many idol groups are scheduled to make their comeback on the dates close to the said show cancelations. Some of these bands are BTS, SF9, SHINee's Key, Red Velvet (August), and former 2NE1's Minzy.
Although they may not be able to promote their singles and albums in the two affected music shows, they can appear in other similar programs such as Music Bank. Meanwhile, the 2020 Tokyo Olympics is being held only now since it was postponed last year due to the COVID-19 pandemic.