Celebrity
Yuri Holdings executives testify to the depth of Seungri's involvement in the company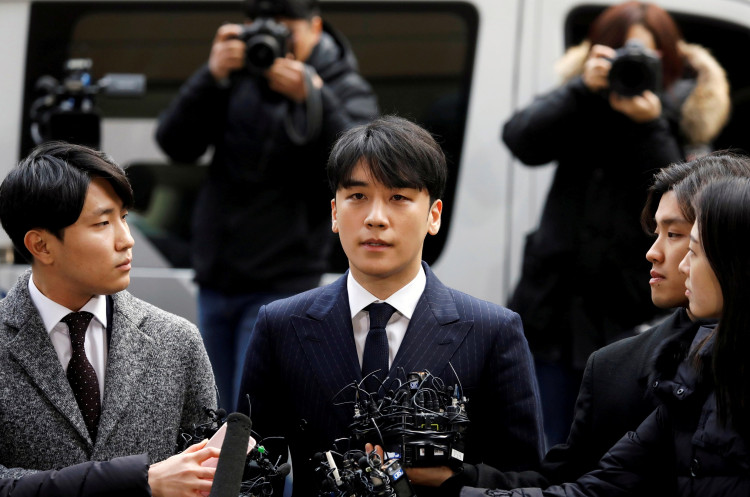 Yuri Holdings executives have revealed the depth of Seungri's involvement in the company.
On May 25, former Big Bang member Seungri attended the 21st military trial for his 'Burning Sun' charges at the Ground Operations Command in Yongin, Gyeoggi and all Yuri Holdings executives who served as co-chairmen in the past made an attendance.
At the trial, an employee A, who was in charge of accounting at Yuri Holdings, where Seungri served as co-chairman with Yoo In-seok, attended as a witness and testified to Seungri's charges of alleged embezzlement of company funds when Monkey Museum Lounge Bar was re-launched as Monkey Entertainment in June 2018. A was an accountant at Yuri Holdings from late 2017 to early 2019.
When asked whether Seungri, then co-CEO of Yuri Holdings, deposited 200 million won to Monkey Entertainment's CEO B, transferred 50 million won from Yuri Holdings C account to B under Yuri's name or transferred billions of funds between Yuri Holdings and Burning Sun Entertainment corporate accounts, A stated, "I don't remember."
He added, "I don't remember anything in particular because remittance is a routine job. We don't usually know details or circumstances of an individual remittance proposal. We sent the money after receiving instructions from Director C to send it. It's common for money to come and go because of the financial situation. This isn't the case for just Monkey museum, but other places too. Money came in and went out."
When asked why he was kept on as an accountant for both Monkey Museum and Yuri Holdings even after the former changed its name, A stated, "I was asked by CEO B and Director C to take care of it because they couldn't afford to hire separate accounting staff."
A further revealed, "Unlike all the other corporate seals for Yuri Holdings CEO, board members and Monkey Entertainment that are kept in the office, Seungri's mother managed his seal. I've never once handled or seen Seungri's corporate seal."
When asked why he kept both the Monkey Entertainment seal and Yuri Holdings seal in one location when they were separate corporations, A stated, "I'm not a Monkey Entertainment employee. I kept it in the same safe for convenience because I was helping them with the accounting."
A further testified that even though Seungri was co-owner of Yuri Holdings, he rarely came into the office. When asked if Seungri ever asked him to execute fund transfers, A replied, "never once."
In the meantime, Yoo In-Seok, former Yuri Holdings CEO, was scheduled to appear as a witness but failed to appear and the court demanded that he appear again on June 4.