TV
'Taxi Driver' Scriptwriter Steps Down Midway The Broadcast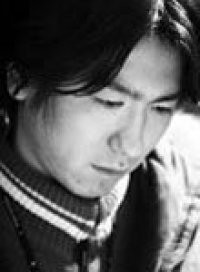 The Friday-Saturday drama of SBS, 'Taxi Driver,' will be changing writers.
On May 17, a source from the drama 'Taxi Driver' said that scriptwriter Oh Sang Ho agreed to step down due to a difference of opinion between the writer and director regarding the direction of their project.
The production also agreed that scriptwriter Lee Ji Hyun would continue to write the remaining episodes. Writer Lee Ji Hyun wrote the script for the drama since episode 11, which aired last May 14.
'Taxi Driver' is based on a webtoon and is about a mysterious taxi service that takes revenge on the victims who were unable to get justice from the law. Lee Je Hoon plays Kim Do Gi, a former special forces officer and works as a taxi driver.
Oh Sang Ho wrote the episodes from one to ten, while Lee Ji Hyun will continue to write the remaining six episodes. 'Taxi Driver' has continued to meet its steady viewership ratings.
They have reached a best of 16 percent and maintained a viewership rating of around 15 percent. Although the decision to change writers midway through the show is not common, the production thought a new writer should do it.
However, OCN's 'The Uncanny Counter' also announced an unexpected departure of the writer in the middle of the broadcast. Due to differing opinions of the episodes, writer Yeo Ji Na also stepped down from the show due to their mutual agreement.
The representative stated that writer Yeo Ji Na wrote the script from episode one to 12, and director Yoo Sun Dong wrote Episode 13. Episode 13 was aired last January 16 and meant that the drama finished Yeo Ji Na's final episode.
'The Uncanny Counter' already has someone take over Yeo Ji Na's place and continued to air the drama's remaining episodes.