Music
Oh My Girl Shares Intergalactic Disco Vibes In New MV For 'Dun Dun Dance'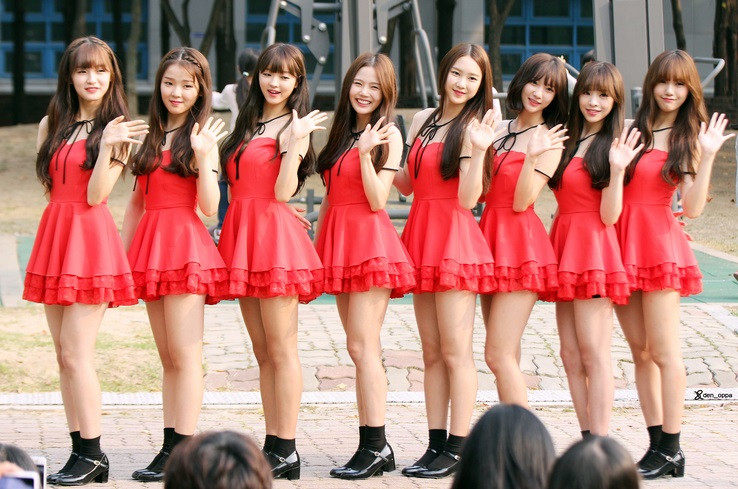 Oh My Girl is back with a new album! The girl group's comeback music video is their first album in approximately one year and one month.
On May 10, the group has released their eighth mini-album 'Dear Oh My Girl' and a music video for the title track 'Dun Dun Dance.' The question is, are you ready for it?
Oh My Girl debuted on April 20, 2015, and was formed by WM Entertainment. The girl group is composed of seven members: Hyojung, Mimi, YooA, Seunghee, Jiho, Binnie, and Arin.
Last year, on April 27, Oh My Girl released their breakthrough album 'Nonstop' serving as the title track, and also the popular B-side track 'Dolphin' was also used during their promotions.
Tracks 'Nonstop' and 'Dolphin' from their highly successful seventh mini-album, 'Nonstop' we're raging hits across streaming and chart rankings. The song received a platinum certification for streaming on 'Gaon Chart' after each surpassing 100 million streams.
The girl group, Oh My Girl, took home major awards at the 'Melon Music Awards 2021,' '2020 Soribada Best K-Music Awards,' '35th Golden Disc Awards,' and '30th Seoul Music Awards' last year.
Now that the new album was released on May 10 at 6 p.m. KST, the group held a media showcase for the local press to promote the album. Oh My Girl talked about the meaning of their new album and pressure to live up to expectations after last year's success.
Mimi was unable to attend because she experienced dizziness and nausea on the morning of the showcase. 'Dun Dun Dance' is a nu-disco track co-composed and co-written by Ryan Jhun, Scott Stoddart, and Anna Timgren.
Oh My Girl is portrayed as aliens in the song and the music video. Jiho, one of the members of the group asked the fans to focus on the story behind the album and the members' vocal tones.
She explained that if we listen to all the tracks, we will notice that 'Dun Dun Dance' is the only song that focuses on the performance aspect. The rest of the songs are all easy to listen to, and we will be able to hear each member's vocal timbre.
'Dun Dun Dance' is an upbeat disco track with the group's signature twist, that creates a sound that compliments the warming weather as summer quickly approaches. YooA also shared that she believed Oh My Girl's strength is their bright energy and that 'Dun Dun Dance' is a song that fully captures those aspects of theirs.
The killing point of the song is that anyone can easily sing along. Through the song, the girl group will be sharing the message that we should escape from our daily lives and have fun today.