TV
Mnet's 'Kingdom: Legendary War' Has Rap Units Ready For Battle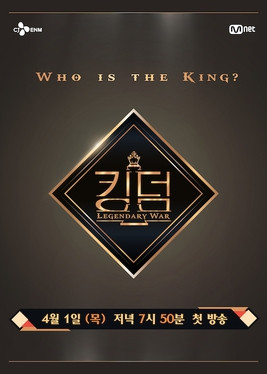 Mnet released a preview of 'Kingdom: Legendary War' with the rap members for its upcoming episode.
In the upcoming third round of 'Kingdom: Legendary War,' Stray Kids, BTOB, and ATEEZ will be forming one group, and iKon, THE BOYZ, and SF9 will go for another one. Both of the teams will go head-to-head.
The two groups will be showing off their vocal unit, dance unit, and rap unit performances. They will be featuring the team's vocalists, dancers, and rappers and collaborate as one intergroup unit.
The rappers of SF9, iKON, and THE BOYZ have formed the unit and named it 'It's One,' and on the other hand, the rappers of Stray Kids, BTOB, and ATEEZ called the unit 'Mayfly.'
First, Sunwoo from THE BOYZ is shown in the video while meeting his role model Bobby from iKON at the YG Entertainment Building. Sunwoo approached Booy and told him that he usually gets goosebumps whenever he watches the clip of Bobby's semi-final stage on the show 'Show Me the Money 3.'
SF9's Hwiyoung also joined them during the conversation. Sunwoo asked Bobby if they can comfortably call him 'Hyung,' a term used by a male to refer to an older male. Booby agreed and asked them what their plans for tomorrow are, and the young rappers replied that they could clear their schedules for Bobby.
Moreover, at the JYP Entertainment headquarters, Stray Kids' Han, Bang Chan, and Changbin welcomed Hongjong and Minhyuk to the company cafe. Since Minhyuk is singing while ordering his iced Americano, Hongjoong is also expected to sing together with Minhyuk.
Nevertheless, Hongjoong embarrassedly sings his strawberry yogurt smoothie order. Han ordered his drink in a normal speaking tone, and Minhyuk pretends that he is angry for he did not sing his order.
Catch the funny interactions between the rappers and as they test their chemistry as rap units.