Music
WEi Applauded By Fans For Their Sultry 'Love Shot' Dance Cover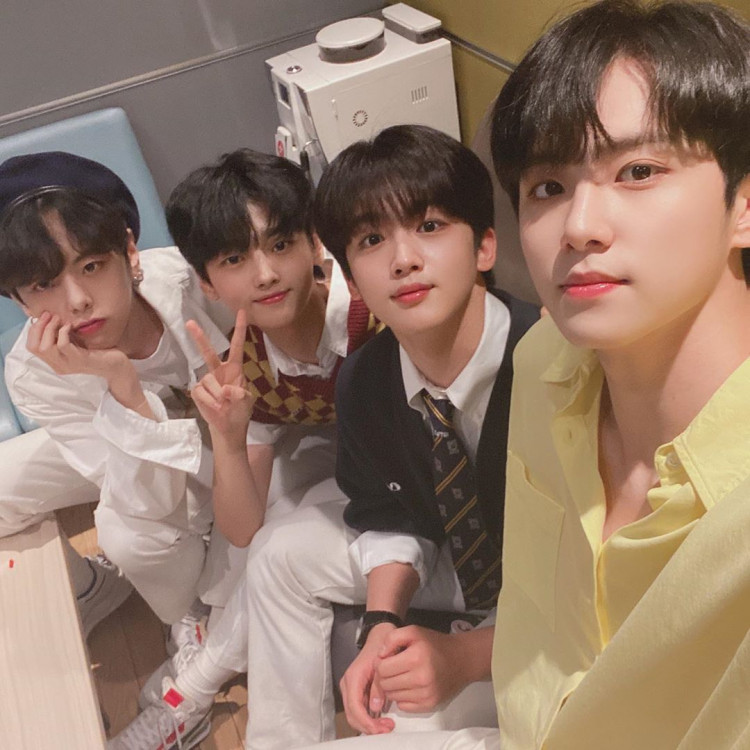 The upcoming boy quartet by OUI Entertainment, WEi, has released their sizzling dance cover of EXO's hit-song "Love Shot." The said dance cover video is the group's first dance performance.
The dance cover video showcases the group members', Jang Dae Hyeon, Kim Yo Han, Kim Dong Han, and Kang Seok Hwa, dashing graceful moves while wearing their all-black tuxedo outfits. The visual arrangements also caught the viewers' gaze and their fans from the beginning until the last.
The video was released by WEi while waiting for their debut. Check out WEi's sizzling dance cover of EXO's "Love Shot" below!
According to Hellokpop, the all-boy group sustained in delivering the unique "fatal atmosphere" of "Love Shot" by showing off their talents in a perfect balance between the song.
WEi (위아이) is a forthcoming boy band under OUI Entertainment management and set to debut before the year ends. In an idol profile made by KProfiles, rumors spread about 1THE9's former member Yoo Yong-ha and Kim Junseo joining the group, but none was confirmed. The news surfaced right after 1THE9 disbanded.
Jan Daehyeon is a civil engineering student and is best known as a former member of Rainz. Daehyeon joined the Produce 101 season2 and ranked 83rd place.
Kim Donghan is also a member of another boy group JBJ that made his solo debut in 2018. Same as Daehyeon, he is a former contestant in Produce 101 who finished the 29th place.
Kim Yohan is a former member of X1 and ranked the 1st spot in Produce 101.
The youngest of the group is Kang Seokhwa and is an independent contestant of Produce 101 that ranked the 35th place. Seokhwa is also a former camper and trainee of YG and JYP. He was last seen on YG Treasure Box but unfortunately did not make the cut.
The upcoming band has also launched its official social media accounts and fan cafe earlier this month, revealing the respective group's logo and being said to communicate to fans ever than before.