Drama
A Heated Confrontation Comes Between Lee Hee Joon And Lee Seung Gi In 'Mouse'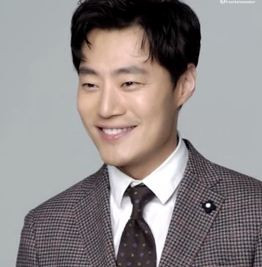 Lee Hee Joon confronts Lee Seung Gi in their current drama 'Mouse.'
At the beginning of the drama, a thrilling chase is made between three characters. Jung Ba Reum, played by Lee Seung Gi, a passionate and upright young police office, Go Moo Chi, played by Lee Hee Joon, a detective searching out for revenge for his parents and a psychopathic predator.
There are plenty of twists and turns in the life of Jung Ba Reum. It slowly reveals his psychopathic tendencies along the run. In the last episode, Jung Ba Reum was in total shock when Na Chi Gook suggested that he turn himself in.
Go Moo Chi called Jung Ba Reum right away after seeing him leaving the hospital and creating a tense atmosphere as they look into each other.
The next episode shows the rising tension between Go Moo Chi and Jung Ba Reum as they become confused and mixed up in doubt. The drama released a preview of their stills where it shows the confrontation, and Jung Ba Reum's face shows being extremely nervous about something.
Go Moo Chi rushes out of his car and approaches Jung Ba Reum. He grabbed Jung Ba Reum in his collar, and the police officer looks agitated as he is refusing to back down.
The two actors as been praised for being passionate in their actions in every episode. They were able to deliver the heightened emotions of their respective characters and smoothly have the scene without errors.
When the director calls for a cut, they constantly review their actions and showed off how close their relationship with each other by putting their arms around each other. Both of them give lightness to the set because of their hearty waves of laughter. The production also praised them for having the perfect teamwork.