Music
Read: Here's What We Know About BOYFRIEND's Reunion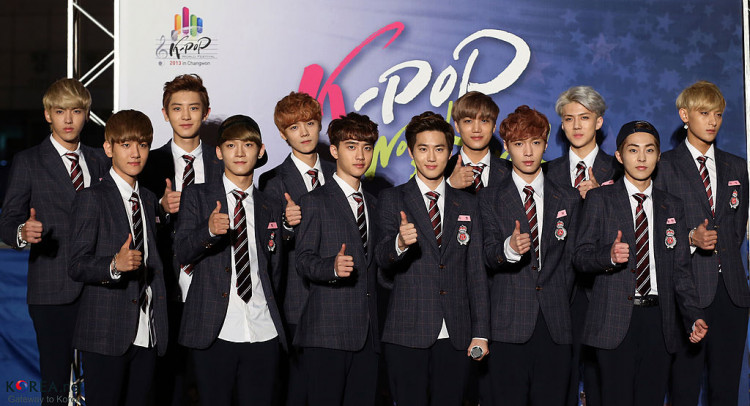 The K-pop group Boyfriend's reunion has been hinted at beneath the name 'BF.' It seems that the six members have reunited under the name BF, as the fan club website features new pictures of the group as well as an introductory video.
In the video, the 6 members of BF introduced the opening of their fan club, saying that their new fan club is official and wants to show us their real selves through their very own fan club. They will be showing us new sides of themselves and new expressions.
They stated that they are looking forward to seeing their fans and that they need support from their fans. There has been no other announcement other than opening their new fan club and hints of a possible reunion.
In 2011, Boyfriend, a South Korean boy group, was formed by Starship Entertainment. The group consists of 6 members: Kim Donghyun, Shim Hyunseong, Lee Jeongmin, Jo Youngmin, Jo Kwangmin, and No Minwoo.
As rookies, they were successful. In 2011, they won the program's 26th Golden Disc awards in the category of Best New Artist, 21st Seoul Music Awards in the category Best Newcomer Award. They were also nominated as Best New Male Artist in the 13th Mnet Asian Music Awards.
In 2013, they were nominated as Best Korean Act and Animation Artist of the Year. They also won as Popularity singer and Korean artist with the Most Potential. Moreover, in 2016 they won as Trending Male Group in 2016 MTV Asia Music Stage.
But Boyfriend's popularity fell apart when the company decided to focus its attention on promoting the group in Japan, neglecting Korean promotions. After 8 years, in 2019, Starship Entertainment announced Boyfriend's official disbandment.
The group is considered one of the most missed K-pop groups by fans. Though all the members have left the label to focus on their solo careers, there is a possible reunion of the group. And now, all of their loyal fans have a reason to rejoice and celebrate.
On April 30, each of the members of the Boyfriend Group posted a photo of themselves on their Instagram accounts, and leader Kim Donghyun captioned the photo "10th Anniversary D-26, BF&BF," referring to their group name and fan club name Best Friend.
Also, a new Japanese social media account was created on Twitter under the name BF and announced the opening of an official Japanese fan club.