Celebrity
BLACKPINK Jennie, BTS V Lead Lotte Chilsung To Shocking Success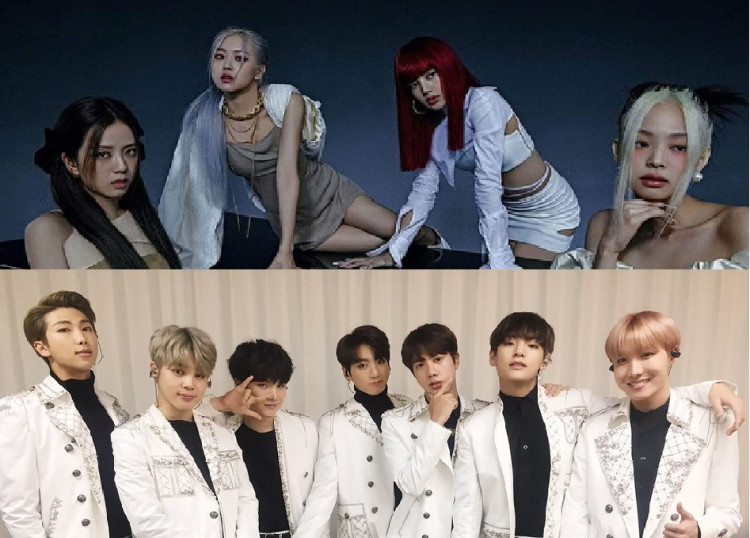 Several brands and labels from different industries almost always get the help of K-Pop idols to endorse their products. Some of these personalities include Jennie of BLACKPINK and V of BTS.
With their apparent success and popularity, many companies today name these idols as their "faces" to market their offerings and services. They have since played essential roles in increasing sales and driving traffic to these labels.
But, Lotte Chilsung has obtained a lot more after adding Jennie and V to their list of endorsers. Kpop News reported that the brand has now dominated the sector after rising on top of all other beverage labels.
As it happened, Lotte Chilsung saw a rise in their overall sales for the month of April. After recording a deficit of over $15.7 million last year, they have now made more than $8.3 million of profit for the first quarter of 2021.
The brand credited the BLACKPINK and BTS members for its impressive track in the industry. An official from the company said on Friday that Lotte Chilsung has been "doing great" these past few months.
Moreover, they noted that V's solo advertisement, which dropped last April 16, became their most successful move as it helped attract more clients and consumers. Meanwhile, they, also, named the "SOLO" singer as one of the reasons behind their rise.
The BLACKPINK and BTS members' recent stint with Lotte Chilsung is just one of their numerous projects for the year. Reports noted that the two K-Pop idols are, also, working with several other labels and brands for endorsements.
But, outside this arena, V is gearing up for his and his group's upcoming music releases. Apart from his highly anticipated mixtape, the septet, alongside their agency, has already confirmed their official comeback for the year.
Mea World Wide, then, added that the all-male K-Pop group, also, recently released teaser materials for their upcoming "Map of the Soul" photobook. V obtained several praises and compliments from netizens after witnessing his "Greek God"-like images.
As for the BLACKPINK member, it remains unclear what she has been doing in her own music career. But, she seemingly remains active in working on her solo shoot projects, as well as her newly launched YouTube channel.
She recently faced controversies after numerous individuals accused her of breaking social distancing measures. While she maintained her silence, her label, as well as the venue involved in the issue, clarified that she did not violate protocols, adding that she was in public for business and professional purposes.
The official statements did not share the details, though, as to what she was working on during her last outing. Nevertheless, it was teased that she was filming a video for a YouTube upload.