Celebrity
ASTRO's Cha Eun Woo Confirmed To Star In 'Decibel' Movie With Kim Rae Won And Lee Jong Suk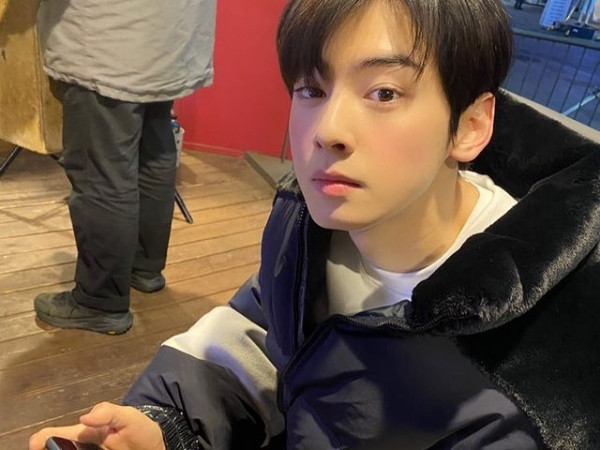 ASTRO's Cha Eun Woo has been added to the star-studded cast lineup of the movie titled Decibel. He will be starring with veteran actors Kim Rae Won, Lee Jong Suk, Park Byung Eun, Jung Sang Hoon, Jo Dal Hwan, and Lee Sang Hee.
Soompi confirmed that the 24-year-old and the other cast members have already started filming for the movie on April 20. Although Chae Eun Woo appeared in many dramas before, this is the first time that he was cast for a movie role.
His latest acting project was the hit drama True Beauty where he starred as Lee Su Ho with Moon Ga Young as his love interest and Hwang In Yeop as his rival. The idol singer's other memorable dramas include My ID Is Gangnam Beauty and Rookie Historian Goo Hae Ryung.
In his movie debut, Cha Eun Woo will be a young sailor in the Navy who is loyal and very committed to his work. In their vessel, he is in charge of sonar detection.
While Decibel is the ASTRO member's first film, this is also a first for Lee Jong Suk. He appeared in a number of movies before, but this will be his very first project since being discharged from the army on Jan. 2. The actor enlisted for mandatory military service in March 2019.
Not long after his return to civilian life, Lee Jong Suk's agency A-MAN Project announced through Newsen that its artist is reviewing an offer for a movie with Kim Rae Won, and is positively thinking of taking the project. Apparently, he accepted the offer and will be playing a Navy captain of a submarine.
Decibel is an action movie about a terror attack at the heart of a city. Bombs were planted there and any sound can set it off. To stop detonate the explosives, a submarine commander that will be played by Kim Rae Won, a journalist and a member of the Defense Security Support Command have joined forces.
Finally, the film is directed by Hwang In Ho who also helmed the blockbuster horror romantic comedy film Spellbound. This is his third directorial work since 2011 as he has more projects as a screenwriter.