Celebrity
Leaked B-cuts reveal the depth of Kim Jung-hyun's cold treatment towards Seohyun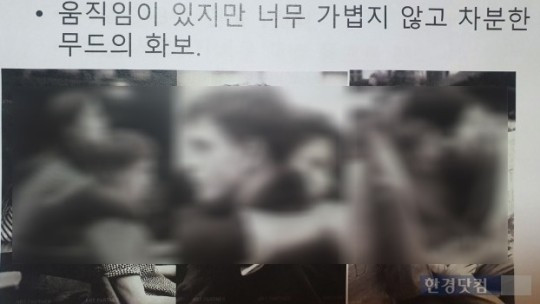 Leaked photos are revealing Kim Jung-hyun's cold treatment of fellow co-star Seohyun.
According to an exclusive report by Hankyung on the 13th, Kim Jung-hyun conducted a pictorial interview with a fashion magazine 10 days before the controversial 'Time' production presentation. As the main couple in the drama, the two filmed a "couple pictorial" but because Kim Jung-hyun refused to film any skinship on set, the crew had to take two separate cuts of Seohyun and Kim Jung hyun sitting side by side with a distance of 30cm or more between them.
Usually, couple pictorials are filmed to promote an upcoming drama or movie to show off the couple's "chemi" [chemistry]. It was only natural that officials asked the couple to pose with skinship as they were a couple in the drama.
An official that participated in the photoshoot revealed, "All proposals for the poses and atmosphere were received in advance of the shoot. It's not common to see the main lead reject skinship in a couple photo shoot so the editor-in-charge suffered from embarrassment. Even when asked if he could pose with a hand on her shoulder, Kim Jung-hyun refused."
In fact, in drafts confirmed by Hankyung, the photos contained poses that showed natural skinship between lovers including backhug, facing each other forehead-to-forehead, leaning on one's shoulder etc. The official explained that couples do 2-3 cuts as well as solo cuts to fit various concepts.
Another official B stated, "I know for a fact Kim Jung-hyun personally reviewed the proposal in advance and asked if the photos and poses would look exactly the same. The in-charge answered that it can be different depending on the situation but if he refused it would be embarrassing for the editors."
Another official C stated, "Publicity schedules like interviews, photo shoots and entertainment appearances are optional matters but for an actor who's a main lead to reject skinship for a promotional photo shoot, a lot of people thought it was "weird" and "unprofessional."
Meanwhile, there are rumors that Kim Jong-hyun's abnormal behavior was influenced by Seo Ye-ji who was his girlfriend at the time. Many are speculating Seo Ye-ji influenced his behavior at the photoshoot, production presentation and filming site following texts revealed by Dispatch.
Kim Jung Hyun Writes Letter Of Apology For His Behavior During 2018 Drama "Time" on April 14. Read the full letter below:
Hello. This is Kim Jung Hyun.
The drama "Time" was the first work I played a leading role in as an actor, so it was also a very meaningful project to me. But I brought deep disappointment and pain upon the director, screenwriter, fellow actors, and staff. I apologize.
My memories of the "Time" press conference remain in my head like shards. Even I cannot forgive my attitude at the time. I have so much regret that I wish I could turn back time.
I brought the shameful incident upon myself due to personal issues. I was not able to fulfill my responsibility as the drama's protagonist and an actor. I apologize without making any excuses.
The process in which I dropped out of the drama "Time" and the behavior I showed at the press conference were all wrong. I sincerely apologize to actress Seohyun who was hurt because of it as well as all other related personnel who worked hard at the time.
I believe I should pay a visit to each of the "Time" staff members and those who were hurt by me and personally apologize to them. Even if it takes a long time, I will go to the director and screenwriter of "Time," the actors, and all of the staff members who worked [on "Time"] and ask for forgiveness.
I apologize to my agency O& Entertainment as morally right, and I also apologize to Culture Depot for causing them to be mentioned in a disgraceful way. I also genuinely apologize to my fans who always supported me, believed in me, and waited for me.
I bow my head in apology to everyone I caused discomfort to. As I was writing this letter, I was able to reflect on my mistakes and wrong behavior. If I am given the opportunity, I will take nothing for granted and work hard to become a healthy actor who reflects on and manages himself. I am sorry.