Opinion
ARMYs Slam On Chilean Comedy Show For Racism Against BTS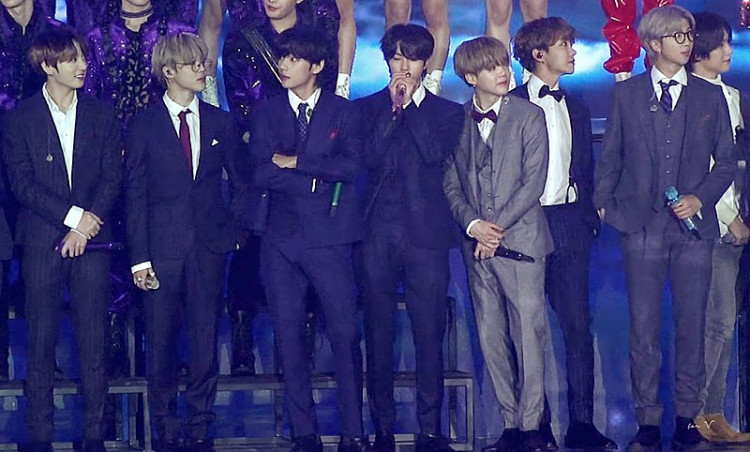 In a very sensitive segment of the show Mi Barrio, the Chilean comedy show took park in a comedic yet racist skit of the Korean language and referred BTS in association with North Korean dictator Kim Jong Un.
BTS fans to the rescue
The avid and ever-supportive fans of the world's most phenomenal K-pop group BTS fired out straight at the Chilean sketch comedy show titled Mi Barrios after a segment on April 10 (Saturday). The said sketch showed off a racist act that associated the band with North Korea's leader.
Clips and snippets of the sketch were recorded online by the BTS ARMYs, showing the artists on the show wearing colorful wigs and clothes in style similar to BTS's outfits in its Dynamite music video.
They presented themselves as Kim Jong-Uno, Kim Jong-Dos, Kim Jong-Tres, Kim-Jong Cuatro, and Juan Carlos.
Asian hate is extremely present in the show
As cited by Allkpop, there has been a sudden increase in Asian hate crimes worldwide. Examples of such are the malicious comments directed at football player Son Heung Min and the said Chilean TV show Mi Barrio.
For the time being, the show is on fire as they have made racist jokes and derogatory comments towards the BTS members, also relating them to the COVID-19 pandemic.
In response, many netizens and BTS ARMYs gathered together to criticize the show for being too insensitive and racist. The Asian Community worldwide shows no tolerance to such extremely discriminatory acts that led to the show to release a statement.
'Mi Barrio' issued a statement
On April 12 (Monday), the network of the Chilean show Mega posted an apology statement that addressed the racist episode of the show.
Mega first stated that the broadcast aims to spread humor to help people deal with the hard moments brought by the pandemic. However, for those who were greatly offended, they wish to be forgiven.
The network promised to continue improving their show's content, and rest assured, all positive comments and critics took wholeheartedly to improve their behavior.