TV
TXT Set For A Debut Performance On 'The Ellen DeGeneres Show'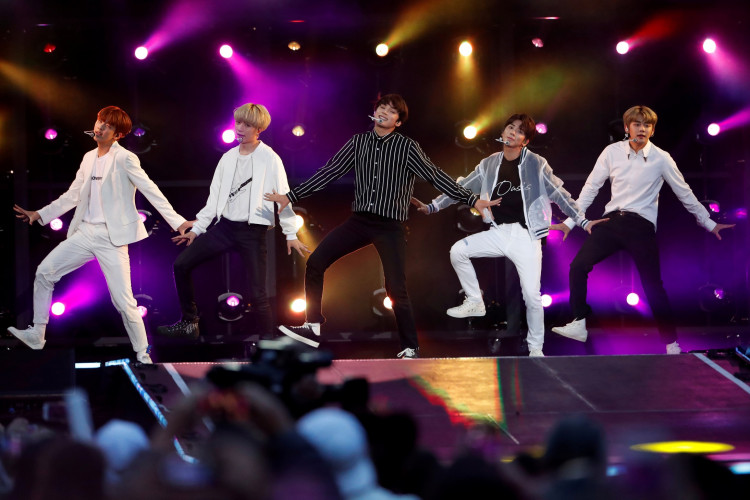 The younger brothers of BTS, TOMORROW X TOGETHER, famously known as TXT, is set to appear for the very first time on an episode of the famous American show The Ellen DeGeneres Show. Here are the needed details, MOAs!
TXT makes its way to American again
Soompi reported that on April 8 (Thursday), Korean media outlets reported and confirmed that The Ellen DeGeneres Show invited TXT to perform on one of its forthcoming episodes.
That said, the K-pop all-boy quartet will appear as a guest on the American show by Ellen Degeneres this coming April 15 (Friday) local time. The band will debut its performance on the show with its song We Lost the Summer.
We Lost the Summer is from its mini-album miniside1: Blue Hour, which was released on October 2020 alongside the album's famous title track titled Blue Hour.
What to expect from TXT's performance?
Undoubtedly, TXT will showcase a charismatic performance that will capture the hearts of its fans, not just American fans but also all fans worldwide. For the time being, MOAs worldwide are counting days until April 16, considering this is the first time TXT will perform on the show.
The song TXT will perform tells the struggling story of missing special people and loved ones during the peak of the COVID-19 pandemic. Also, it talks about losing out over everything that is happening in the world.
As the pandemic is still at its height, the upcoming performance of TXT is relevant, coinciding with the effort of the English singer-songwriter Charli XCX in taking part in creating the song.
Charli XCX also participated in creating the dance moves of the song, where it portrays and showcases the situation of people wanting to be together but they cannot.
Aside from The Ellen DeGeneres Show, TXT previously performed on other American shows like MTV Fresh Out Live and Genius's Open Mic.