Celebrity
BTS's 'Film Out' Ranks Atop Oricon's Weekly Digital Singles Chart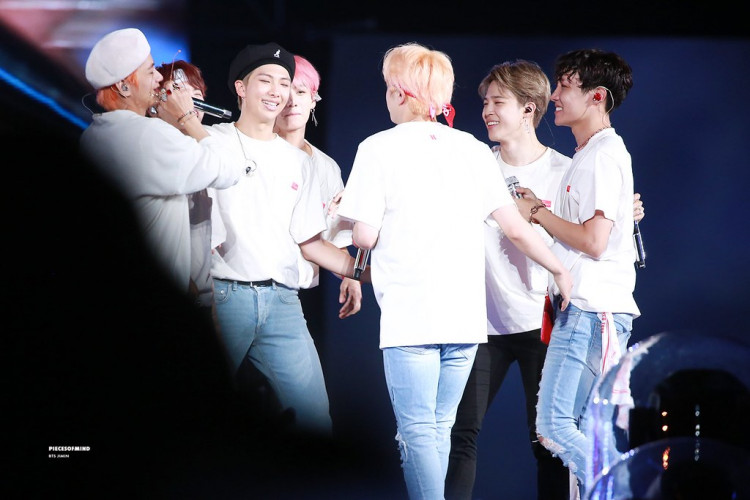 The world's most phenomenal K-pop group is back on Oricon, spreading its wings like an eagle, as it hovers its Japanese populace.
BTS's tops No. 1 on Oricon
The all-new Japanese single of K-pop all-boy group BTS found a spot again on Oricon's Weekly Digital Singles Chart. And not to mention, BTS's Film Out has been sweeping charts, not just in Japan, but also in other regions.
As per Soompi, Oricon released data on April 7 (Tuesday), revealing that the K-pop septet ranked No. 1 on the said chart for the week of March 29 until April 4.
That said, BTS's Film Out soared above the clouds of Oricon's Digital Weekly Singles Chart with a whopping 32,947 downloads since it was released, including the precise date of its release.
The Oricon Digital Weekly Singles Chart journey of BTS
The new impressive milestone of BTS in Japan marks its first as a band to top the said chart, showing how massive the influence of the band in terms of downloads and streamings.
Film Out was launched into the Japanese music scene and to the world on April 4 (Sunday) and has been sitting on No. 1 on Oricon's Daily Digital Singles Chart for four consistent days now.
Other feats of BTS's 'Film Out'
And Aside from Oricon, BTS's Film Out also made its way to other music streaming sites, which included AQA, mora, and Line Music.
On iTunes, last April 6 (Monday), 11 AM KST, Film Out sits at No. 1 on its Top Songs charts in 99 regions worldwide.
Also, its music video has gathered more than 29 million views during its first 24-hour viewing period, making it the most notable among its original Japanese songs. For the time being, the music video now has hit the 60-million-mark on YouTube and is not expected to stop anytime soon.
Celebrate with BTS by watching the music video of Film Out above!