Music
'Spring Day' Is BTS's 12th MV To Hit 400 Million Views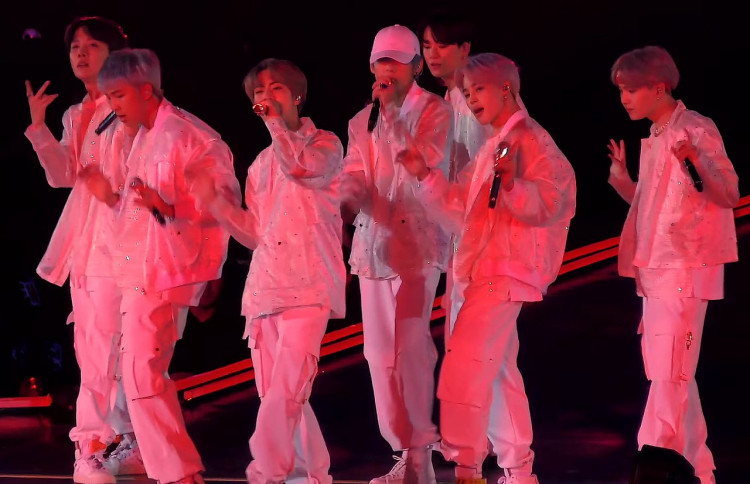 The Grammy-nominated band and also one of YouTube's grossing artist has just collected its 12th music video to sit on the 400-million-mark on YouTube-Spring Day!
BTS collects another YouTube gem
Since the world's most phenomenal K-pop group BTS rose to fame, the band has been consistently gathering YouTube gems through its videos. Specifically, the music videos of BTS are always on the most in-demand list to the viewers.
And to name such, BTS's Spring Day music video, which holds very inspiring and melancholic content, has become its 12th music video to surpass YouTube's 400-million-mark.
As per Soompi, it was on April 5 (Monday) that BTS's Spring Day music video has surpassed a whopping 400 million viewing figure. At around 12:38 AM, following South Korea's time zone, it has followed the footsteps of BTS's former music videos who have reached the same feat.
The 11 music videos who have also been in the same impressive situation are Fire, DNA, Dope, MIC Drop (Steve Aoki Remix), Fake Love, IDOL, Blood Sweat & Tears, Save Me, Not Today, Boy With Luv with American singer Halsey, Dynamite, and Not Today.
Bits of BTS's 'Spring Day' music video
The 5:29-minute music video of Spring Day was uploaded on HYBE LABELS's official YouTube channel on February 13, 2017, at precisely 12 AM KST.
That said, the data figures show that it took BTS four years, one month, and 23 days to achieve the milestone.
The single of the same title is the title song to Wings: You Never Walk Alone that was also released the same month.
The music video was helmed by YongSeok Choi of Lumpens, with the inspiring help of Wonju Lee that serves as the assistant director.
On the other hand, the location of the music video was in Hwaseong, Yangju and Gangneung, inspired by Ursula K. Le Guin's 1973 short fiction titled The Ones Who Walk Away from Omelas and the film Snowpiercer.