TV
All The Things ARMYs Need To Know About 'Let's BTS'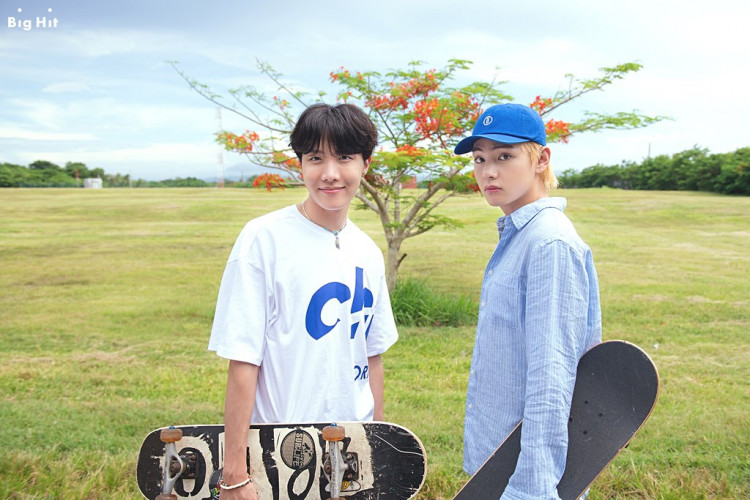 The world's most phenomenal K-pop group BTS is coming to KBS 2TV with a special talk show titled Let's BTS, exciting ARMYs from across the globe with its upcoming content.
And as the show is soon premiering its debut episode, here are the things ARMYs should know before putting so much buzz into it.
BTS will give out special performances
Let's BTS would not be complete without the ever-energetic and mesmerizing stage performances of the K-pop septet. The show is surely housing delightful performances of the band, partnered with talk segments.
"The surprise stage we worked on creating with the public for a long time was kept a secret from even the BTS members," the staff said.
ARMYS will ask and BTS will respond
As a usual workaround of a talk show, RM, Jin, J-hope, V, Suga, Jungkook, and Jimin will be answering questions from the Korean populace.
In a trailer video, the band was asked how they face hardships. In response, the members blurted out their honest answers as normal citizens, disregarding their career levels.
Also, BTS was asked about their deep longing to perform live for their fans during this time of the COVID-19 pandemic, of which the band members answered interestingly.
BTS talks about the Grammys
Despite failing to bring home a trophy from the Grammys, BTS was so excited to talk about its experience. It was known that the Dynamite singers and rappers were the first Korean artists to be nominated for a Grammy, and perform solo during the main ceremony.
That said, BTS will be sharing untold stories about their recent experience including the cherished memories they shared while filming their performance.
Meanwhile, Let's BTS is BTS's first talk show on a major TV channel, making its fans worldwide very excited. It will air today, March 29, at precisely 10:40 PM KST for 100 minutes. Shin Dong Yup will host the episode and will be available via Viki.