Business
Big Hit Entertainment Unfolds New Headquarters 'HYBE'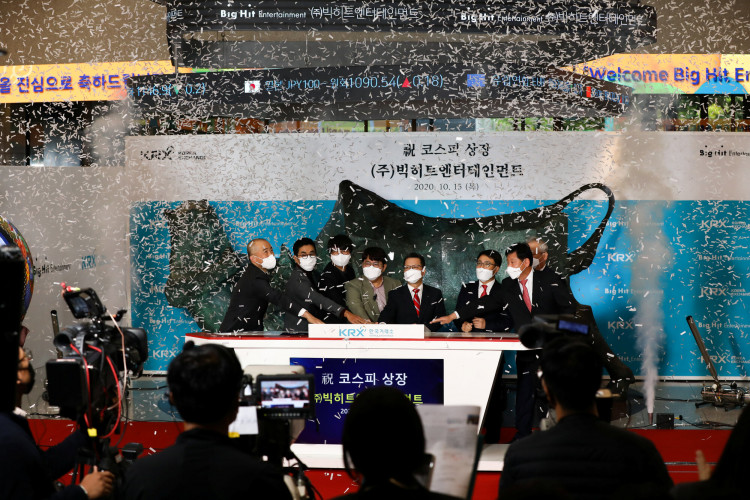 The home management and recording label of BTS, Big Hit Entertainment, is on to its new adventure on its newest headquarters!
Big Hit Entertainment's HYBE
South Korea-based entertainment agency is on to the new path with HYBE. The said name is the building title of its new headquarters, which was announced during its New Brand Presentation through the official YouTube channel of Big Hit Labels.
According to Soompi, HYBE symbolizes "connection, expansion, and relationships," which was also expounded by the company during its recent presentation.
Today, March 22 (Monday), Big Hit Entertainment is officially moving into HYBE's all-new headquarters, which is located in Yongsan, Seoul.
The bits of Big Hit Entertainment's HYBE
HYBE houses 19 stories, with seven more floors below its surface. It stands in about 60,000 square meters and has more than 1,000 employees and executive officials.
HYBE's interior part is the office section, entertainment production section, and the employee's welfare section. Also, a museum in the basement is available for the public.
The building embodies to become a place where people will come and be gathered together, and not in place together. It indeed eyes to become a mobile office in wide arrays of ways and manner that matches the modern and systematic business era of today.
The second to the sixth floor is where the entertainment production facilities are located-dance, film, and production studios. One floor up is the special area where the company stores its different supplies.
On the top floor are a café, auditorium, and a garden that are created to encourage communication and interaction among employees. The café is equipped with coffee brands and centers for a unique dining experience, while the garden houses about 200 birch trees.
In a statement by Min Hee Jin, Big Hit Entertainment's Chief Brand Officer, she said, "Space creates attitude, and attitude creates values and cultures."
Let us know your thoughts about Big Hit Entertainment's new building below!