Celebrity
Liveworks Company Confirms 1TEAM's Disbandment This Month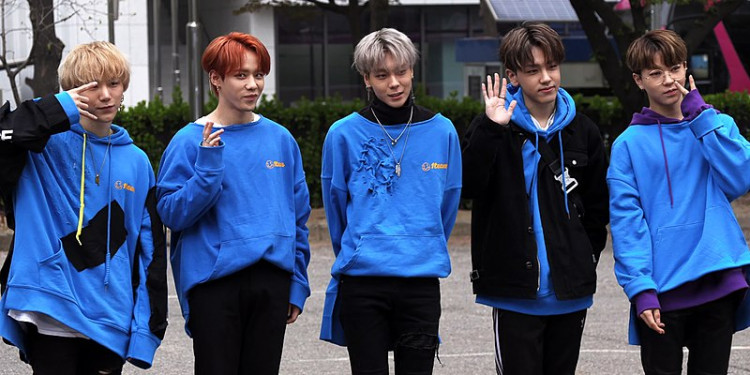 South Korean all-boy group formed and managed by Live Works Company has sudden its fans when the news of its disbandment surfaced.
1TEAM bids goodbye to the K-pop world
Rubin, Jehyun, BC, Junghoon, and Jinwoo are taking their career path solo as 1TEAM, the group they are in, is officially disbanding.
The sudden news was announced by 1TEAM's home management and recording label, Liveworks Company, on March 10 (Wednesday). The announcement comes in a form of a letter, saying the band is disbanding on March 14 (Sunday).
That said, the current week of this writing is the finale week of 1TEAM, causing hearts and emotions of the band's fans to pour out on social media and in online community platforms.
The disbandment news comes after two years since the band debuted in March 2019 with the track VIBE. Before debuted as part of the group, members BC and Rubin already appeared in jTBC's survival show MIXNINE and Mnet's Boys24.
Dissecting the statement of Liveworks Company
In the statement of the agency, as quoted by Soompi, it kicked off with:
"We appreciate all the love and support you have shown to 1TEAM, and we would like to let you know about the future plans of 1TEAM."
And it carries on with the words saying the official schedule and plans for the band were carefully deliberated and discussed for quite some time now.
After long talks with the band members and the agency, both parties agreed to end all the group's activities to pave the way for disbandment.
In the latter of the statement, Liveworks Company blurted out its apologies to the fans for showcasing bad saddening news. However, its thanks are beyond all heights for all the support given to 1TEAM.
The statement was concluded by the agency, saying:
"Please note that all of the official 1TEAM channels including FANSHIP will be closed after March 31."
Stay tuned to The Kpop Reporter for updates of the member's solo careers!