Celebrity
BLACKPINK Tops The July Girl Group Members Brand Reputation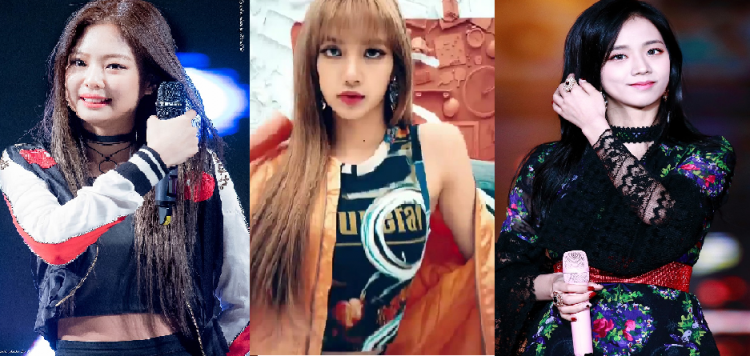 The Korean Business Research Institute now releases girl group members' brand reputation ranking for July!
According to Soompi, the rankings were determined by analyzing media coverage, communication, community awareness, and consumer participation indexes of 510 girl group members, using big data collected from June 19 to July 20.
Jennie, Lisa, and Jisoo of the BLACKPINK girl group grabbed the top three spots on the list for this month, No. 1, No. 2, and No. 3 in the rankings, respectively.
BLACKPINK member Jennie, who ranked top 1 on the list, scored a total brand reputation index of 4,820,968 for the month, marking a 108.19 percent increase in her score since June. Highest-ranking related terms included "surpass," "release," and "take on a challenge," while her high-ranking phrases in Jennie's keyword analysis included "YouTube" "How You Like That" and "Twitter."
The singer's positivity-negativity analysis revealed a score of 82.01 percent positive reactions.
The top 2 on the list is Lisa of BLACKPINK, with the brand reputation index of 147.51 percent for a total of 3,468,433 for July.
The third spot on the ranking was claimed by Jisoo of BLACKPINK with a total index of 3,310,960, marking a 92.70 percent rise in her score since last month.
Red Velvet group members Seulgi and Irene followed the rank No. 4 and No. 5 respectively for July.
View this post on Instagram
Here are the top 30 girl group members who made it to the list this month [via Soompi]:
BLACKPINK's Jennie
BLACKPINK's Lisa
BLACKPINK's Jisoo
Red Velvet's Seulgi
Red Velvet's Irene
BLACKPINK's Rosé
MAMAMOO's Hwasa
Oh My Girl's Arin
GFRIEND's Eunha
GFRIEND's SinB
LABOUM's Solbin
GFRIEND's Sowon
IZ*ONE's Jang Won Young
Red Velvet's Joy
GFRIEND's Umji
GFRIEND's Yuju
Oh My Girl's Hyojung
IZ*ONE's Kim Min Ju
GFRIEND's Yerin
Oh My Girl's YooA
IZ*ONE's Kim Chae Won
IZ*ONE's Jo Yu Ri
IZ*ONE's Kwon Eun Bi
IZ*ONE's An Yu Jin
Apink's Jung Eun Ji
IZ*ONE's Miyawaki Sakura
Girls' Generation's Yuri
IZ*ONE's Kang Hye Won
IZ*ONE's Choi Ye Na
Oh My Girl's Seunghee