Celebrity
Boy Group Members' Brand Reputation Ranking For July Is Out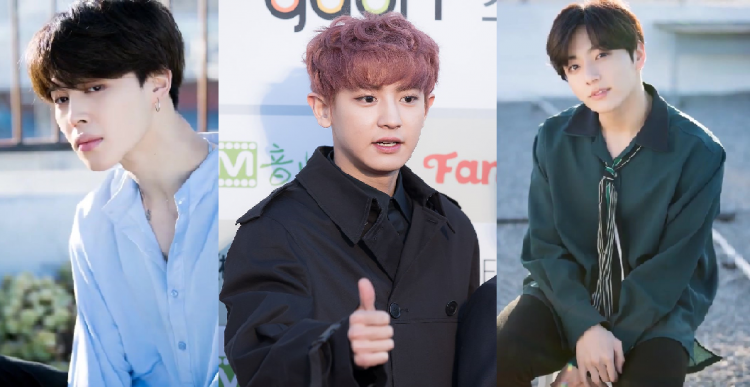 The Korean Business Research Institute reveals the boy group member's brand reputation for July!
According to Soompi, the boy group members' rankings were determined through an analysis of the consumer participation, communication, media coverage, and community awareness indexes of 630 boy group members using big data collected from June 17 to July 18.
BTS' Jimin is the number one in the ranking for 19 consecutive months, with the total brand reputation index of 6,104,773 for July. Phrases that ranks high in his keyword analyses include, "Billboard," "hashtag," and "Oricon." While Jimin's highest related ranking terms include "surpass," "record," and "outstanding."
The singer's positivity-negativity score is at 83.50 percent positive reactions.
The top 2 on the list is Chanyeol of EXO, with the brand reputation index of 4,197,287. The singer got an impressive increase from his previous record marking 185.21.
BTS Jungkook got the third spot in the ranking with the reputation index of 4,121,974, while on the fourth spot is BTS V with a score of 3,950,794 reputation index.
Finally, EXO's Sehun placed fifth for July with a brand reputation index of 3,766,954.
Here are the top 30 boy group members who made it to the list [via Soompi]:
BTS' Jimin
EXO's Chanyeol
BTS' Jungkook
BTS' V
EXO's Sehun
BTS' Suga
EXO's Baekhyun
Highlight's Yoon Doojoon
BTS' Jin
TVXQ's Yunho
Super Junior's Kim Heechul
BTS' RM
SF9's Chani
SF9's Rowoon
Block B's Park Kyung
BTS's J-Hope
SEVENTEEN's Jun
SEVENTEEN's Hoshi
Teen Top's Niel
SEVENTEEN's Woozi
SF9's Dawon
SEVENTEEN's Seungkwan
SEVENTEEN's Vernon
The Boyz's Sunwoo
SEVENTEEN's Jeonghan
SEVENTEEN's Mingyu
Shinhwa's Kim Dong Wan
SEVENTEEN's Wonwoo
SF9's Inseong
NU'EST's Ren
On July 10, the Korean Institute of Corporate Reputation also released the brand value rankings for the top Kpop boy groups for July based on the big data analysis, per Allkpop media outlet.
From June 9 to July 10, the analysis pointed out BTS to be undefeated on the top spot for the year 2020 with the brand reputation of 9,596,339.
Following on the list are SEVENTEEN, EXO, NCT, and ASTRO in ranks 2nd, 3rd, 4th, and 5th, respectively.