Business
BTS Producer Pdogg Had The Highest Earned Royalties In 2020, 'Boy With Luv' Tagged Most-Streamed Song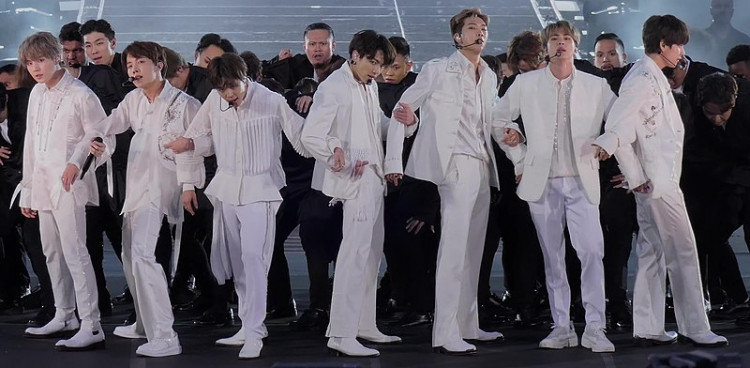 Another one to the list, BTS!
BTS producer gathered massive royalties for 2020
The credits of Pdogg as the composer and lyricist with the highest royalty earnings would not be completed without BTS. It was announced on February 18 (Thursday), that the BTS producer is oen fo the recipients of KOMCA.
KOMCA stands for Korea Music Copyright Association, which announced its recipients of the annual Royalties Awards-including Pdogg.
The announcement of KOMCA comes in handy with an impression report that the Big Hit Entertainment producer is the recipient of the highest earnings from royalties from the category of popular music of 2020.
Pdogg has worked with many BTS hit singles, who is also the composer and lyricist of the matter mentioned above.
Furthermore, it is Pdogg's third consecutive award of the same from KOMCA, starting on 2018 and 2019, and now 2020.
Another producer aside from Pdogg bagged the prestigious top prize in the arrangement category-Cho Young Soo. The producer has worked hand in hand with famous South Korean artists like T-ara, SG Wannabe, Hong Jin Young, Im Young Woong, and Jang Yoon Jung.
Furthermore, Pdogg worked with BTS on 11 out of 20 songs from the band's Map of the Soul: 7 and five songs on its latest album BE.
BTS's single also topped KOMCA's 2020 report
Pdogg is not the only Big Hit Entertainment entry of KOMCA's 2020 annual report. The world's most phenomenal K-pop group's single with American singer-songwriter Halsey titled Boy With Luv also made it to the prestigious list!
The song was named as the most-streamed song of 2020, which also credits Pdogg under the producer and co-written tag.
On YouTube, Boy With Luv collected a whopping 1 billion views, of which the matter is welcomed by the billionaires team 0of K-pop, namely BTS's DNA, PSY's Gentleman and Gangnam Style, and BLACKPINK's DDU-DU DDU-DU.
Other recipients in the music category is Kim Sung Kyun, Lee Sang Hee, and Park Kyun Hoon.