Music
BTS's 'Dynamite' Rises Again On Billboard 100, Spending Its 25th Week On The Chart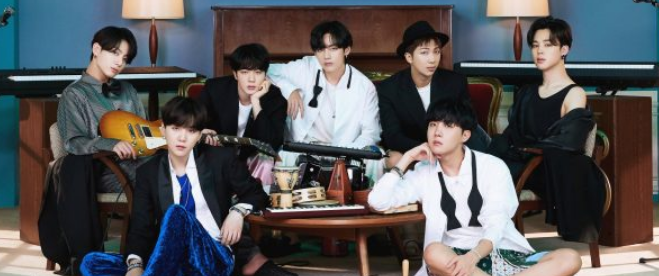 BTS's 'Dynamite' again is setting off a new record as it officially rises on Billboard 100, spending its 25th week on the music chart!
On February 18, Thursday, BTS's 'Dynamite' is making its move on Billboard 100 music chart as it rose to no. 43 spot from its previous rank at no. 46. Billboard 100 ranks its song from all United States genres based on its official video and audio, radio airplay, and sales data.
BTS'sDynamite' managed to stay on the international music chart Billboard 100 for the 25th week already, and still is the most-streamed K-pop track abroad. Aside from the Billboard 100 music chart, BTS's 'Dynamite' is at no.5 on the Global 200 chart this week and is at no. 4 on the Global Excl. U.S. chart, the rankings were determined through global streaming from 200 territories and its sales data.
Moreover, 'Dynamite' placed no. 3 on the Digital Song Sales chart for this week and no. 11 on the Artist 100 chart, marking significant progress from their previous rank at no. 17 last week. BTS'sDynamite' makes historical achievements as months go by; despite being debuted last year, it still is the most hyped track that can get you grooving whenever you listen to it.
Furthermore, due to its addictive beat and catchy lyrics, 'Dynamite' garnered various renditions from different singers worldwide as the track becomes a massive hit. Adding to its milestone is how people responded positively to the track and have been nominated to many awarding show categories.
BTS until now continues to make history through exceptional discography. Now fans are waiting for more iconic tracks to look back to in the future as they plan to make another comeback this year. Celebrate it by watching the official MV below:
Tune here on The KpopReporter for more updates!