TV
Weki Meki's Kim Doyeon Confirmed To Join Hyeri And Jang Ki Yong In An Upcoming TvN Drama Series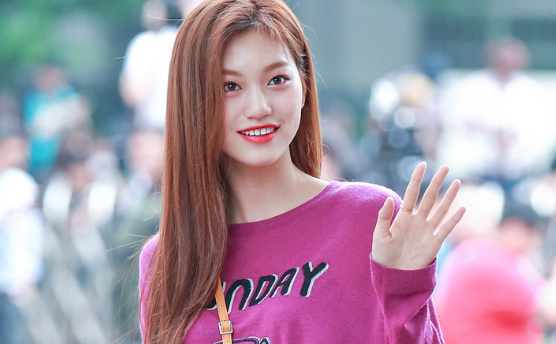 Weki Meki's Kim Doyeon will be working alongside Girls Day's Hyeri and Jang Ki Yong in an upcoming tvN drama series, 'Frightening Cohabitation.'
On February 16, Tuesday, Weki Meki Kim Doyeon's managing agency Fantagio has positively confirmed her official casting in the upcoming tvN drama series and said, "Kim Doyeon has been cast in the role of Kye Seo Woo in tvN's 'Frightening Cohabitation,' which is scheduled to air in the first half of 2021 and will continue to follow the path of an idol actor."
The upcoming project is a webtoon-based project about a 22 years old university student Lee Dam to be portrayed by Hyeri, who by accident swallowed a marble of 999 years old male gumiho named Shin Woo Yeo, to be played by Jang Ki Yong. Shin Woo Yeo's goal of becoming a human has been interrupted by the unexpected turn of events, and when a human swallowed the marble, it will only have a year to live.
Moreover, if the marble breaks, it will permanently restrict the gumiho from becoming a full human. The two will be living together to look out for each other, and this will become the start of something new for both the lead casts.
Weki Meki's Kim Doyeon will be appearing in the series as Kye Seo Woo, the younger sister of Kye Sun Woo, who has one-sided admiration for Lee Dam. Kye Soo Woo is a highschool student whose maturity is far beyond her young age and has a straightforward attitude when giving out advice, which will make the film even more lively.
This upcoming tvN series will be Kim Doyeon's first project starring in a TV miniseries role following her debut. The Weki Meki members have previously landed a role in the 2018 web drama 'Short,' 'Pop-Out Boy,' and 'Single & Ready To Mingle.'
Tune here on The KpopReporter for more updates!