Celebrity
Kim Tae Ri Talks About 'Space Sweepers,' Praises Song Joongki And Other Co-Actors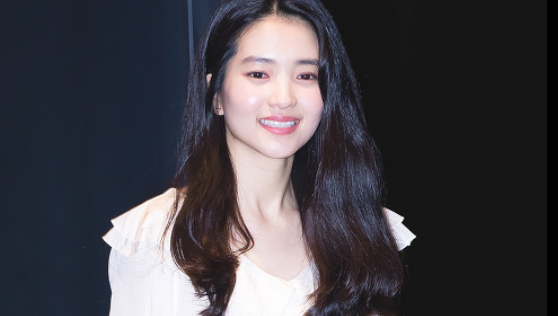 'Space Sweepers' actress Kim Tae Ri talks about her role in the film, co-actors, and more.
On February 15, Tuesday, Kim Tae Ri shared her insights on her role, commended co-actors, and more through an interview. 'Space Sweepers' officially launched on Netflix this February 5, the setting leaps viewers to the future of the year 2092. The film features the crew of a space junk collectorship, 'The Victory,' where they also encountered a humanoid robot named 'Dorothy,' which is a serious threat to humanity as it is a weapon of mass destruction.
Moreover, the crews got involved in an unexpected dangerous business deal; Kim Tae Ri, who plays Captain Jang, revealed how her role is far different from her real-life personality. Kim Tae Ri shared the differences, which she pointed out how of a free person she is, while Captain Jang is a pretty straightforward person.
Kim Tae Ri further added details on her role and described Captain Jang as an intelligent character considered an elite in the film. She was then chased out after discovering discrepancies in her working organization, and since then, she led her group and later on became the captain of The Victory ship.
Meanwhile, some scenes of her role have been excluded from the final production. Kim Tae Ri shared her insight about it and commented, "I think they were omitted to keep the consistency between the overall flow of the film and the storyline. Captain Jang is someone with a cause. The other characters grow and change throughout the film, but Captain Jang holds firm to a single belief from the beginning to the end of the film, she's a character who has a sense of justice."
Furthermore, the actress commended her fellow cast members; the first is Yoo Ja Hee, who shares a deep passion for contemplating how he will bring life to his designated role. Jin Seon Kyu also was mentioned by Kim Tae Ri and complemented his well-coordinated attitude in the set, making it more precise for him to act on a specific scene.
Finally, Kim Tae Ri expresses appreciation of Song Joong Ki's maturity. The actress commended his ability to connect to everyone on the set, saying he's worthy of becoming a captain in the film as he embodies it in real life.
Tune here on The KpopReporter for more updates!