Celebrity
Idol Rookies Share Why BTS's Jungkook Is Their Main Inspiration To Become Better Artists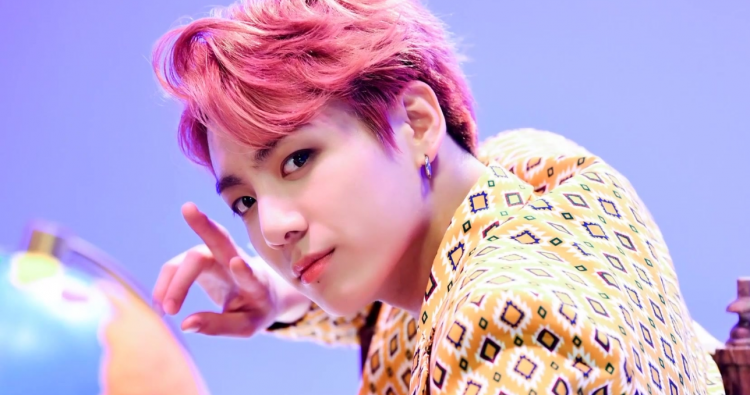 BTS's Jungkook holds the title for the most influential K-pop idol among idol rookies today; with his soulful voice when singing to a dancing machine on stage, junior idols share why BTS's Jungkook is their inspiration to become a better artist themselves.
On February 16, Tuesday, several idol rookies from different K-pop groups share why BTS's Jungkook is their inspiration to become a better artist and how Jungkook's talent can help them achieve their goals. TXT Taehyun shared his insights when he was interviewed during their comeback for their track' minisode1: Blue Hour' and said he was inspired by BTS Jungkook's rhythm and nuance, how the BTS member has unbeatable vocals.
TXT's Taehyun further added that BTS Jungkook has a diverse spectrum of vocals, making it even more inspirational for him whenever he listens to the BTS member. Moreover, OnlyOneOf's Junji also shared his part on why BTS's Jungkook is his main inspiration and role model; Junji stated that he's working on his unique sound when singing, but can't help himself to admire BTS Jungkook's vocal style, which he also wants to learn as time pass by.
Junji also revealed that BTS's Jungkook is the only musician he'd like to listen to for the rest of his life as he finds serenity and peace in his voice. Another idol is ENHYPEN's Jungwoon, who described BTS's Jungkook as an idol who excels at everything he does.
Furthermore, KINGDOM rookie idols also shared how members Arthur, Chiwoo, and Jahan are a big fan of BTS's Jungkook as he embodies almost perfect features other idol rookies would like to possess as an artist. The members said, "I think Jungkook sunbae-nim is very attractive in that he has the charm of 'being simple. I also pursue the quality of 'being simple,' so I have him as my role model."
More K-pop idols from rookie groups voted for BTS's Jungkook as their main inspirational idol whom they would like to become one in the future.
Tune here on The KpopReporter for more updates!