Celebrity
WATCH: IU Reveals Which Song She Produced With 'Oh My Girl' In Mind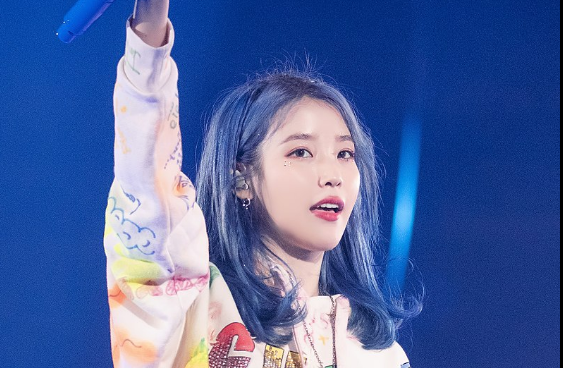 IU has finally uploaded the part two episode of her 'IU's Homebody Signal' show with her co-stars in the industry Seunghee and Hyojung of Oh My Girl!
Earlier this week, IU invited Seunghee and Hyohung to join her on her YouTube series, where they shared how they became fans of each other while making fruit punches and more! IU's YouTube series on July 17 with the title 'Sloppy Fanmeeting' features the three ladies enjoying their self-made fruit punch exclusively from Seunghee's family recipe. (via Soompi)
IU entertained her celebrity guests by answering their questions, particularly how to join her team, filming soju commercials, and more. The Oh My Girl members had fun learning IU's advice leading Seunghee even to impersonate one of her TV commercial ads while having a good laugh.
IU answered which song did she produced with Oh My Girl in her mind, IU selected 'dlwlrma.' Seunghee then started singing her song to which IU ended cutting her off and joked that it doesn't suit her. IU shared, "I have once written a lyrics for Oh My Girl," referring to the lyrics of 'dlwlrma.'
IU revealed, "I have composed lyrics that I'd like to give to Oh My Girl in case the opportunities are provided to me."
Sharing that there's also a song that perfectly matches the lyrics while she's thinking of Oh My Girl' as she starts singing the snippet. The ladies later started a short telepathic test to find out about the alignment of their likes and dislikes.
After the game, IU said, "Please consider me a secret, unofficial participant.' IU endearingly remarked, "How can we not be on the same team, we match up very well?" Finally, IU amusingly dragged a lie detector out to see if Seunghee and Hyojung had a fun and entertaining experience during her show.
They all admitted that they had a good time with IU, and as they made their closing statements, Hyojung said that it was all like preparing for summer as she enjoyed making fruit punch with IU and Seunghee. She ended her speech by asking the audiences and fans to support IU by watching her YouTube shows.
Seunghee then added that she felt healed by just sitting and having fun with IU as she cannot believe she can experience it in real life. After the members of Oh My Girl had departed, IU was testing the lie detector and was asked whether she was glad to shoot her episode with the band members.
IU responded, "I loved this as much as I enjoyed going to a singer's concert." When she was shocked by the lie detector, IU was hilariously annoyed, and the episode came to an end without even a final remark.
Watch her fun YouTube episode below!