Celebrity
Actress Jo Bo Ah Officially Signs An Exclusive Contract With KeyEast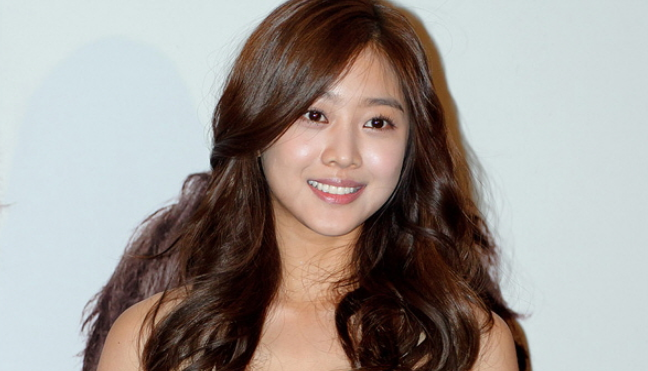 Actress Jo Bo Ah has officially signed an exclusive contract with KeyEast!
On February 15, Friday, Jo Bo Ah is now confirmed to be part of the KeyEast management after she officially departed her previous managing label SidusHQ which has been her home for ten years.
Lee Yeon Woo, the head of Key East's management division, confirmed the news to the public, "Actress Jo Bo Ah, a lovable and natural-born beauty who has been receiving extensive love from the public for her versatile talents, has joined KeyEast. We will provide our unsparing, full support so that actress Jo Bo Ah, who is both buzzworthy and skilled in acting, can take off in a more organized environment."
Jo Bo Ah has never changed her career ever since her debut in 2012 through the tvN drama series, 'Shut Up! Flower Boy Band.' She eventually made a name for herself through her exceptional acting skills and started to land roles in 'King's Doctor,' 'Surplus Princess,' 'All About My Mom,' 'Degree of Love,' 'Goodbye to Goodbye,' 'Monster,' 'My Strange Hero,' 'Forest,' and her latest project, 'Tale of the Nine-Tailed.'
Aside from joining KeyEast, she will also have the opportunity to work with some of her labelmates who are also known in the film industry, such as Yoo Hae Jin, Kim Seo Hyung, Kang Han Na, Go Ahn Sung, Ji Soo, Lee Dong Hwi, Kim Dong Wook, Moon Ga Young, Park Soo Jin, Park Ha Sun, Son Hyun Joo, Woo Do Hwan, and Hwang In Yeop.
Fans are looking forward to her future activities with KeyEast as they also expect good management for Jo Bo Ah from the agency. Some are speculating on the next TV or movie genre Jo Bo Ah venture on for this year.
KeyEast further noted they would release statements when Jo Bo Ah gets projects soon. Tune here on The KpopReporter for more updates!