Celebrity
BTS's Jimin Commended For His Exceptional Athleticism Shown In 'Idol Star Athletics Championship: Hall of Fame'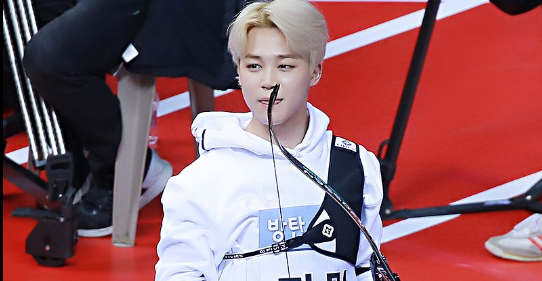 Netizens, even the commentators monitoring the Idol Star Athletics Championship: Hall of Fame, are stunned over BTS Jimin's exceptional athleticism.
On February 15, Monday, BTS's Jimin showed off his conditioned athletic body as the group participates in the Idol Star Athletics Championship: Hall of Fame, a New Year's special. In the special talk show, hosted by Jun Hyun Moo and Super Junior's Leeteuk, the two looked back on some unforgettable moments where each idol has exceptionally shown off unbelievable talents that are rarely shown on live television.
According to MC Jun Hyun Moo, "Jimin was fast. He was too fast. BTS's strategy was always to put Jimin at the forefront. The most impressive thing for me was that Jimin was hitting a lot in the beginning. The runners in the back tried to catch up, but it was a bit too much. I think the plan was very good," to which the co-hosts of the show agree too.
BTS managed to win the ISAC's 400-meter men's relay category for three years in 2015, 2016, and 2017. Moreover, Jimin's athleticism never seemed to fade away despite getting older as years go by, as commended by fans and netizens.
Netizens commend BTS strategy always to put Jimin in an important role to support their game plan's foundation. In an online forum, netizens share their shock at Jimin's performance in the game as it's something that is not shown every day on TV as he is an idol. Indeed, a remarkable talent aside from dancing and singing.
Aside from the 400M relay race, BTS's Jimin also participated in various futsal (indoor football games), high jump, and archery. Furthermore, Jimin is skillfully gifted in several sports activities such as soccer, basketball, billiards, Taekwondo, and Kendo.
Tune here on The KpopReporter for more updates on your favorite idols!