Music
BTS Jungkook Remains On Billboard Chart With His Longest-Charting B-side Track 'Euphoria'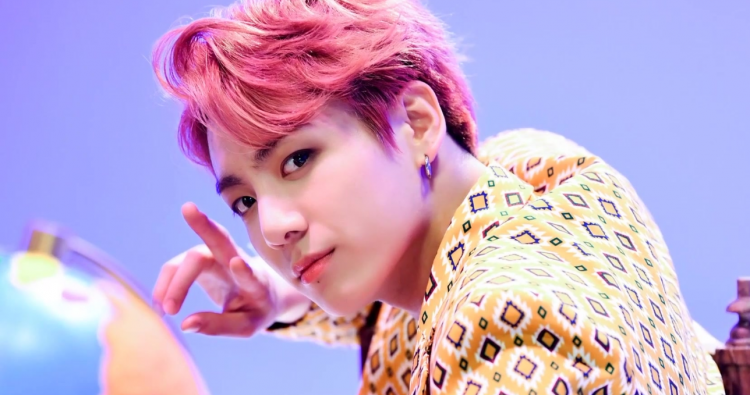 BTS's Jungkook's B-side track 'Euphoria' sets off another remarkable record on Billboard's World Digital Song Sales as it remains unmoved and is now on its 51st week on the chart.
On February 19, Saturday, BTS Jungkook's B-side track 'Euphoria' officially extended its stay on Billboard's World Digital Song sales for the 51st time this week.
BTS Jungkook's 'Euphoria' has been hailed as 'the longest K-pop solo song on Billboard World Digital Song Sales' which, despite being launched in August 2018, is still loved and being streamed today.
Truly, the impact of BTS through any of their songs leaves a long-lasting impression on whoever will listen to it. 'Euphoria' also has garnered a total of 207 million streams on Spotify, which made the B-side Track as the 'Most Streamed Male K-pop Idol Solo Track' on the platform.
Moreover, aside from BTS Jungkook's 'Euphoria,' his track 'My Time,' also managed to stay on Billboard's World Digital Song Sales chart for the 48th time this week, along with his co-member Jimin's solo track 'Filter.'
Fans are proud of BTS Jungkook's milestone as a musical artist himself as he was able to incorporate sole emotions through his track 'Euphoria.' Also, fans celebrate the latest achievement the BTS member achieved today, as it's something he can write down to his list of milestone and BTS as well.
Meanwhile, BTS Jungkook's 'My Time' track also managed to obtain the title of the 'highest-charting BTS solo track' on Billboard Hot 100 and the band's first track to peak at no. 1 spot on US iTunes. Not only did the track top the charts, but it also garnered a total of 100,000 units in the United States in just 57 days.
What a year to kick it off, says many fans who had been supporting Jungkook since debut days. After BTS's 'BE' Essential edition, many wonder when will be the next comeback of the legendary group BTS in the K-pop scene. Celebrate the milestone by watching the official MV below:
Tune here on The KpopReporter for more updates!