Celebrity
BLACKPINK's Rosé Rumored To Be Launching Her YouTube Channel After Solo Debut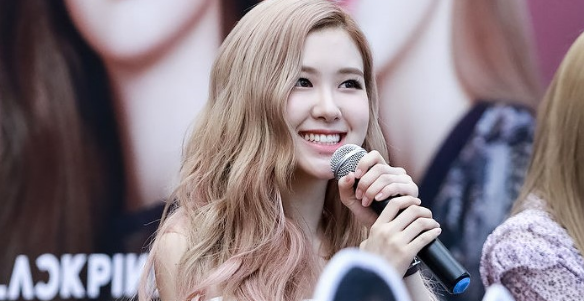 BLACKPINK's Rose may have plans of launching her own YouTube channel!
On February 12, Friday, BLACKPINK's Rose thanked all of her fans who greeted her on her birthday as she commemorates the day through a special V Live stream to communicate with her fans worldwide. Aside from her upcoming solo debut in March, which YG Entertainment confirmed, BLACKPINK's Rose teased her fans to some exciting news she is planning in the long run.
The idol shared that she may also try venturing on vlogging and opening her YouTube channel in the future just like her other co-members Jennie and Lisa. The topic was brought up by a fan asking if she has plans to try launching her own YouTube channel.
BLACKPINK's Rose quickly responded that she might have plans to open one after her solo debut next month; shocked by her answer too, Rose said since she revealed it, fans will be looking forward to more updates after her promotional activities and solo debut this March.
Rose said, "That was a really refreshingly straightforward spoiler just now, right? How was it, everyone? It was a refreshingly clear spoiler, wasn't it? It was pretty good, right?"
Fans are excited as those words came directly from BLACKPINK's Rose herself and are looking forward to her YouTube channel soon. Some are also wondering what kind of content she will be sharing with the world, as BLACKPINK's Jennie and Lisa ventures on dance choreography, a peek at their personal life, and travel vlogs.
Meanwhile, the world is waiting for BLACKPINK Rose's solo debut following Lisa in March. Hyped fans are thrilled when Rose premiered one of her tracks in the group's recently held virtual concert, 'BLACKPINK: THE SHOW.'
Make sure you tune here on The KpopReporter for more updates on BLACKPINK's Rose!